What do we mean when we talk about "place"? According to documentary photographer Martin Parr (b. 1952), it "can be about a space, a sense of belonging, a geographical point – it can cover many physical forms, yet also many emotions and senses." It could be our home, the place we grew up or where we are right now. It might exist only in our minds. Whatever form it takes, place can be something that binds us. "It is of more significance to us as a society and as individuals than ever before," Parr continues, reflecting on the recent lockdown. "Where we live, who we spend time with, where our inspiration, nourishment and feelings of security stem from has become even more important."

A Sense of Place is the theme for Bristol Photo Festival's inaugural edition, which is programmed in partnership with Parr. The new biennial offers a year-round lineup of commissions and collaborations, culminating in a series of shows opening in spring 2021. These exhibitions will explore natural, domestic and industrial spaces across the city, and are being developed alongside curators from venues including Arnolfini, Martin Parr Foundation and Georgian House Museum. The biennial creates a space to reconsider social and historical landscapes both in Bristol and around the world.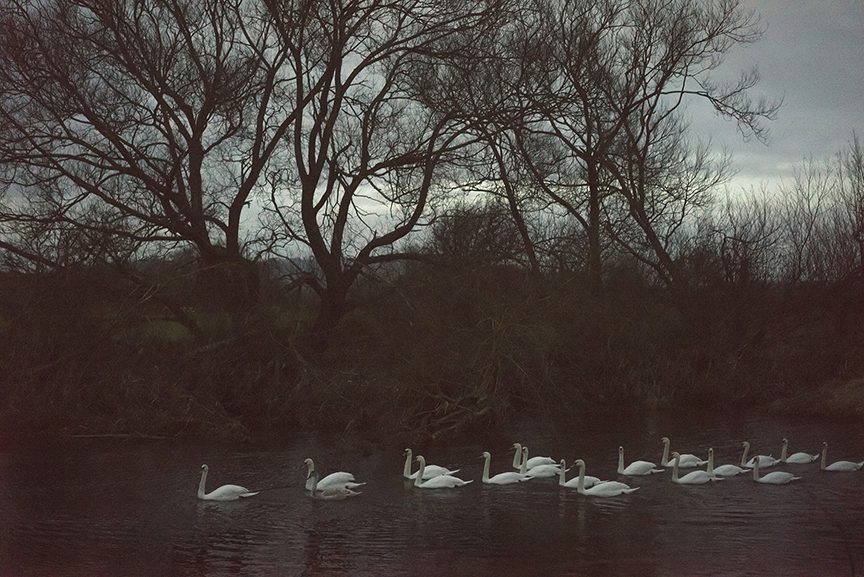 The photo festival has announced a retrospective of Bristol-born photographer Stephen Gill (b. 1971), whose way of working is deeply tied to a given location. Gill will buy a cheap camera at a car boot sale, then instantly take a picture, or press flowers from the wastelands of Hackney onto photos of the same space. Another confirmed show is Thilde Jensen's series The Unwanted – a visual account of homelessness in America. Over four years, the Danish photographer has set out "to create an authentic document of this community excluded from mainstream society."
Among the selected commissions is powerful new work by Johannesburg-based Lebohang Kganye (b. 1990), an artist whose practice connects personal narratives with the wider history of South Africa. For this project, Kganye will delve into the archives of Georgian House Museum – a house built in 1790 for a wealthy slave plantation owner and sugar merchant. The show will draw on thesee 18th century narratives – weaving together the stories of the inhabitants to illuminate the larger story of Georgian Bristol.
Shown at the top of the page is work by Ghanaian photographer James Barnor (b. 1929), whose work will be featured in the festival. His career as a studio portraitist, photojournalist and Black lifestyle photographer spans six decades and records major social and political changes in London and Accra. Other image-makers to look out for at Bristol Photo Festival include Jessa Fairbrother, Lua Ribeira, Gilles Peress, Jem Southam (shown above), Sarah Waiswa and a collection curated by Firecracker.
Find out more here.
---
Lead image: A store assistant on Station Road, Accra, in 1971 © James Barnor courtesy Bristol Museumand Art Gallery.
1. 'A bend in the river', December 2017 © Jem Southam courtesy Royal West Academy