Online Premiere | Max Richter Mirrors | Video by Yulia Mahr
"Our world has been utterly changed in these strange months of anxiety and lockdown," says
BAFTA award-winning visual artist and filmmaker Yulia Mahr. "For all its challenges, this moment also offers us an opportunity to build anew; rather than just restarting the old world, we can invent a new one." 
Mahr has worked with composer
Max Richter
for more than 25 years, tackling socio-political questions through striking visuals and sound. Their latest video,
Mirrors
, is no different. It's the first single from the groundbreaking
VOICES 2
project, inspired by and featuring text from the Universal Declaration of Human Rights. The piece builds on the legacy of
Richter's first iteration
, which was broadcast worldwide for Human Rights Day 2020. Whilst the first part of the project focused on the text of the declaration – opening with a 1949 recording of Eleanor Roosevelt and including excerpts read by a global community of 70 voices –
VOICES 2
creates up a meditative musical space to consider their words.
The Universal Declaration of Human Rights was drafted in 1948, opening with the words: "All human beings are are born free and equal in dignity and rights." But have we forgotten them? This film invites us to take a moment away from rolling news events to think. It's the kind of video that's essential right now; it offers a moment of contemplation in a fast-paced landscape. Luminous blooms unfold in front of our eyes – awash with pinks, greens and blues. We're encouraged to consider ideas of regeneration and change. "The flowers are all negative versions of themselves," explains Mahr. "Out of the negative, out of the dark and disconcerting, can be borne a future that is full of beauty and the positive. It's hard to see it still, but it's potentially there. History is not inevitable. If we come together, we can create a kinder world."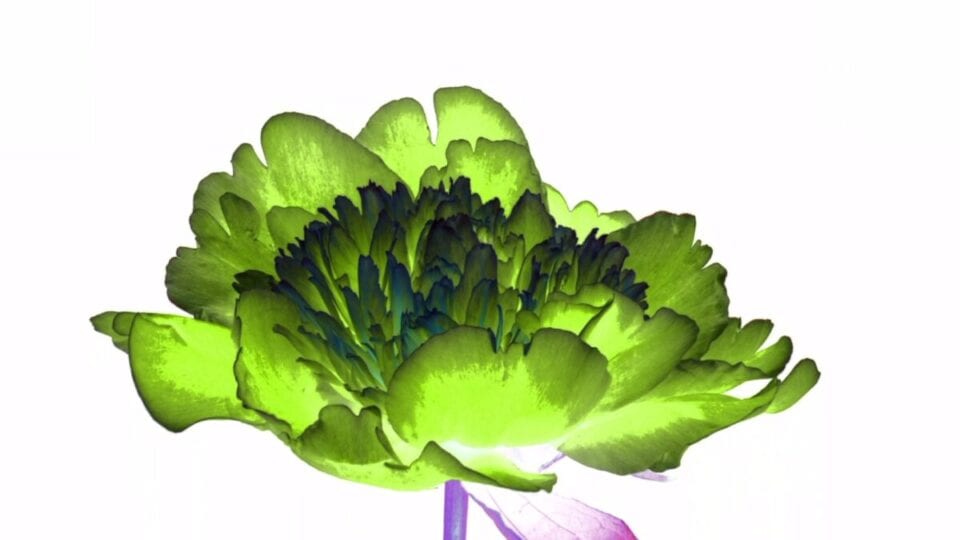 Despite the record's sombre mood – marked by a "negative orchestra" heavy on cellos and basses – there is a sense of positivity and new potential. The message at the core of this latest instalment is one of hope, embodying the Universal Declaration's aim to build a better and fairer society. "The second part really takes this principle of music as a place to think," explains Richter. "It's about the future, it's about the world we want to make.There are always opportunities for new beginnings."
---
Find out more
here.
---