This festive season, London is aglow with immersive and interactive artworks. From mist-filled room to giant tree-like sculptures, the UK capital offers installations to experience during December.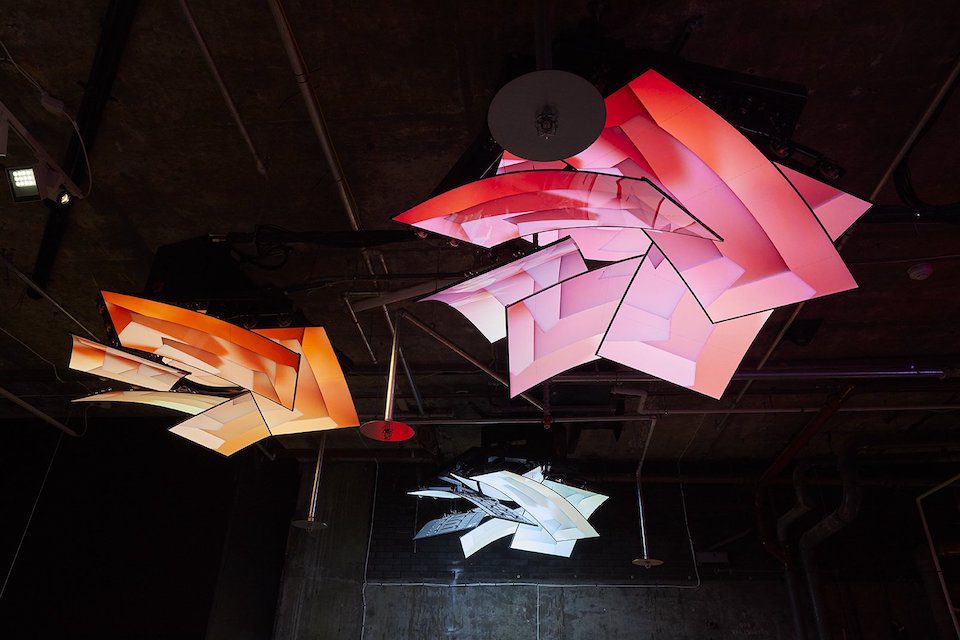 LUX: New Wave of Contemporary Art | 180 The Strand I Until 18 December
LUX brings together 12 of the world's most celebrated digital artists for a fully immersive exhibition. The show aims to "expand the boundaries of art and blur the lines between the physical and virtual." Taking place underground, across 180 The Strand's subterranean spaces, it features contributions from Es Devlin, Hito Steyerl and Julian Knxx – plus the UK premiere of Refik Anadol's Renaissance Generative Dreams.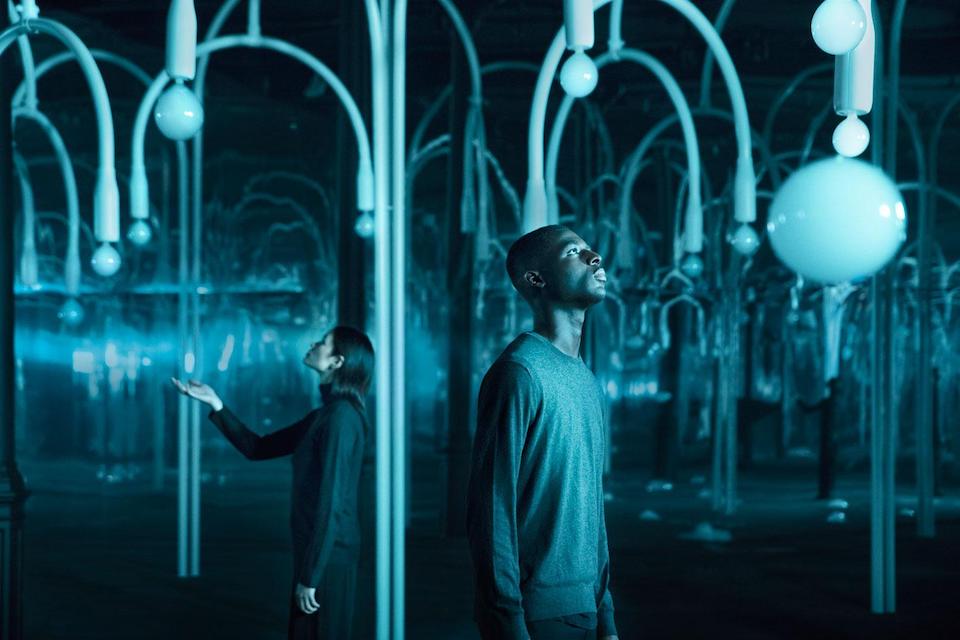 Silent Fall | Superblue London I Until May 2022
This winter, Superblue invites audiences to enter a grove of tree-like structures – each releasing ephemeral bubbles that can be handled. It's a new, site-specific installation by artist duo A.A. Murakami (aka Studio Swine), who are known for exploring the boundaries between nature and technology. Through Silent Fall, audiences can catch the spheres and watch them dissolve in their hands. Scented mist hangs in the air.
---
Wave I Greenwich Peninsula, London I Until 9 January
This entrancing installation demonstrates how light, sound and movement can work in perfect harmony. It is created by renowned digital and lighting collective Squidsoup – previously longlisted for the Aesthetica Art Prize. The sculptural wave consists of 500 individual suspended orbs, spanning 20 metres. Colourful and hypnotic, it's described as: "one of the most unusual displays of festive light experiences this season."
Temenos I Granary Square I Until 28 February
American-born artist Liliane Lijn's Temenos takes shape as an illuminated geometric tree. The winter sculpture is designed as "a magic circle of sorts: a space that provides a protective energy."Lijin is renowned for her innovative kinetic artworks and pioneering the use of technology. This piece comprises 19 neon yellow and orange poles, reaching skyward and illuminating the city, day and night.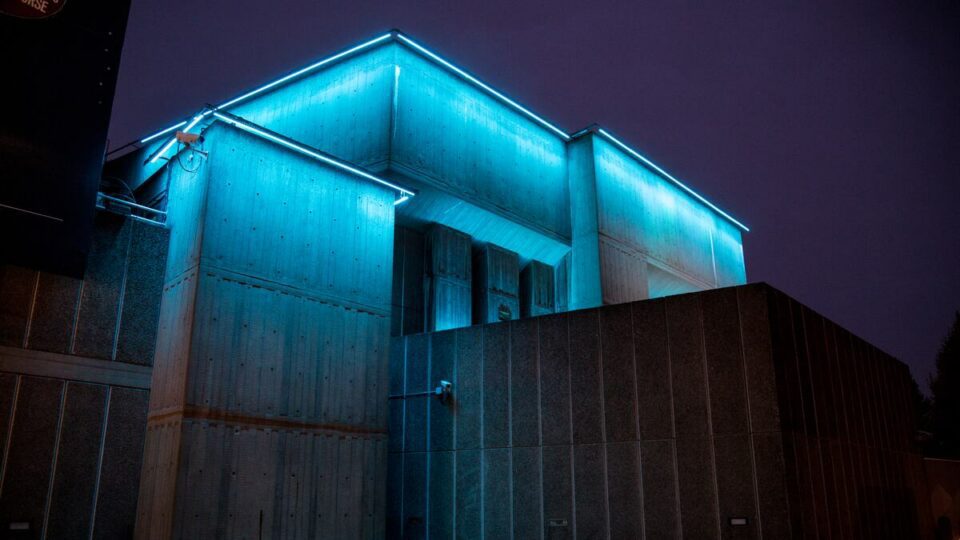 Winter Light 2021/22 I Southbank Centre I Until 9 January
A neon canopy, experimental projections and eerily lit abandoned cars: Winter Light presents powerful artwork harnessing the full spectrum of light and colour. David Batchelor's Sixty Minute Spectrum transforms the building into an enormous colourful clock. Forever by Tim Noble and Sue Webster uses fairground lights that flash and sparkle. Anne Roininen presents an unsettling neon graveyard for cars.
---
Image Credits:
1. Installation view, 'LUX', iart, Flower Meadow, 2021, courtesy 180 Studios.
2. A.A. Murakami, Silent Fall, 2021. Installation view of Superblue London, 12 Oct 2021 – Summer 2022. © A.A. Murakami. Courtesy of Superblue. Photo: Alessandra Kila.
3. Greenwich Peninsula, Wave by Squid Soup. Photographer: Carlos Jimenez.
4. Temenos, designed by Liliane Lijn. Photo credit: John Sturrock.
5. David Batchelor, Sixty Minute Spectrum (2017). Photo credit: Pete Woodhead.