Aesthetica collates inspiring illuminations to see this festive period – transforming historic buildings and city streets with bright colours, soundscapes and intriguing concepts.
Tate Britain Winter Commission
Artist Anne Hardy has transformed Tate Britain's façade with cascading banners, shuttered doors and tangled lights. The commission is inspired by the winter solstice – the darkest moment of the year. An atmospheric soundscape of rain, thunder, birds and insects accompanies the visuals, evoking nature whilst transporting visitors to a post-apocalyptic future. The building appears marooned on the bank of the River Thames – alluding to contemporary social, ecological and political issues. Until 26 January.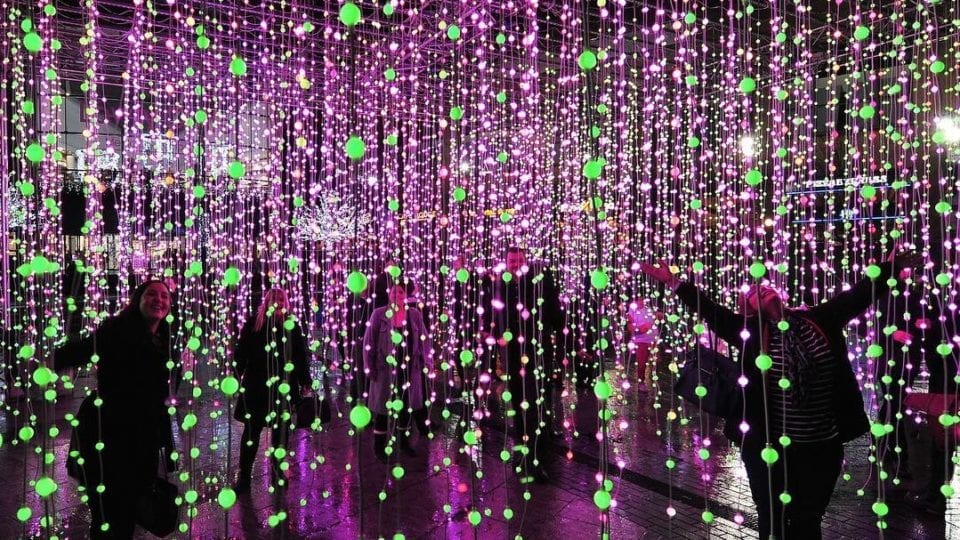 Canary Wharf Winter Lights Festival
25 large-scale installations populate London's annual Winter Lights festival. For its sixth edition, the Canary Wharf festival presents light works by practitioners from around the world, set against the background of the business district's bright towers. Some are marking their debut in the UK alongside commissioned works and popular pieces from previous years. The digital artworks create a sensory landscape full of possibility – coloured LEDS and immersive pieces offer audiences an otherworldly experience. 16-25 January.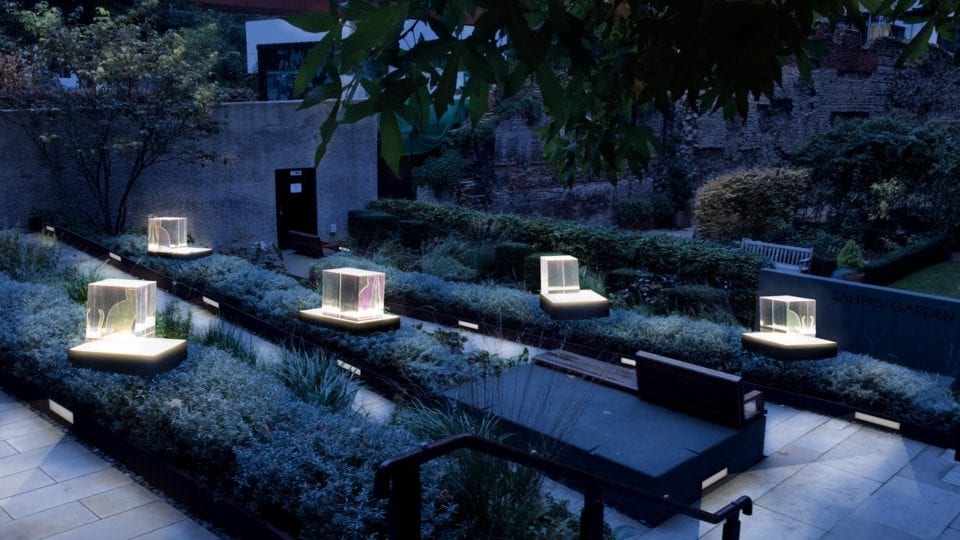 Colour-changing cubes. Neon sentences. Figures absorbed by smartphones. IlluminoCity presents works from Amsterdam's pioneering Light Art Collection. The pieces hold up a mirror to today's world, looking at themes of social media, language and reality. It celebrates new developments in the realms of digital art, whilst providing an all-encompassing experience that alters the city experience. It is an arena of intrigue and surprise. Until 17 January.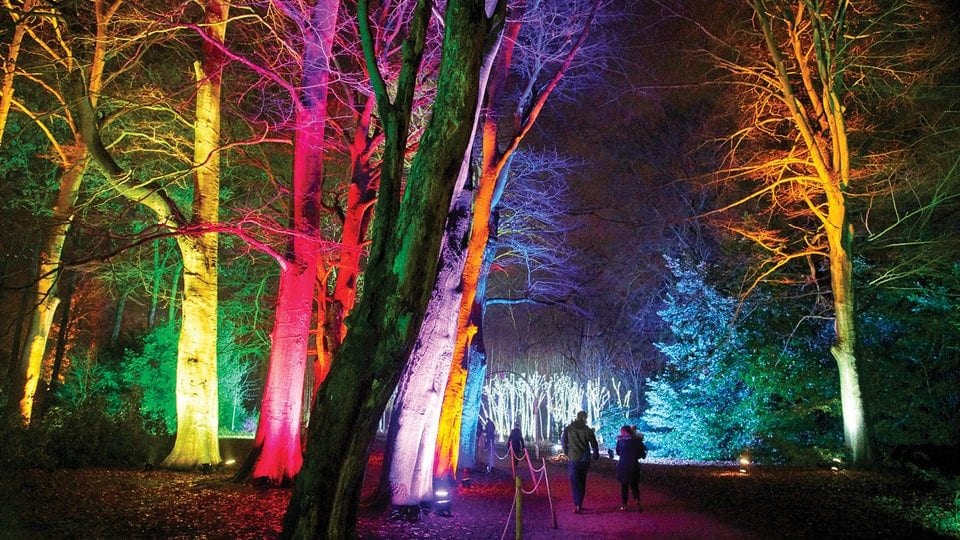 National Trust Christmas Lights
National Trust transforms its historic buildings through rainbow illuminations. The 2019 winter programme takes place in locations across the UK, showcasing many majestic properties in a new light. When darkness falls, the country's ruins, gardens and manors come alive with neon beams – each bathed in a shimmering glow. Tradition and digital collide: Purple trees, bright orange bridges and floodlit columns are all spectacles to consider.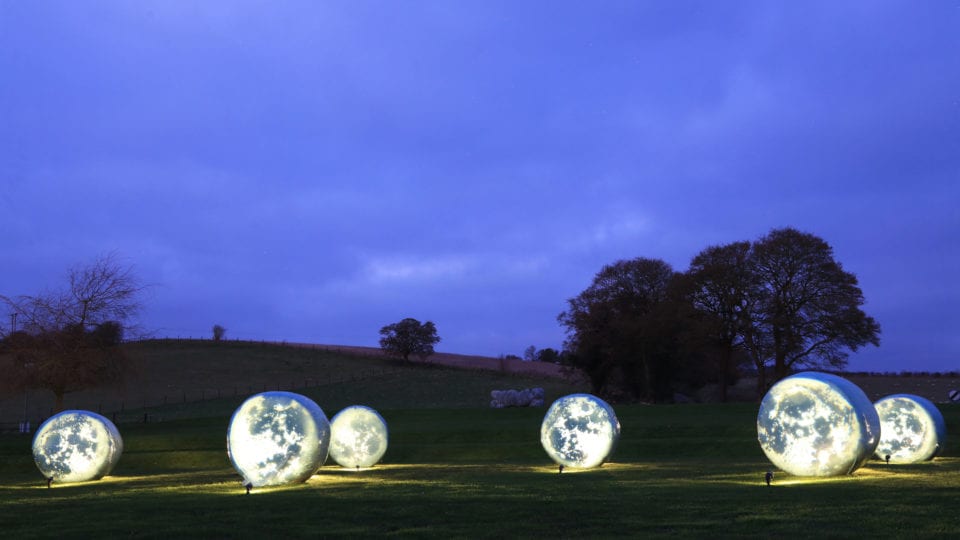 Time & Place, Messums Wiltshire
A field of fallen moons shines at sunset. A sea of glowing spheres stretches into the distance. These are the sights created by British light artist Bruce Munro at Messums Wiltshire. Shown above is Moon Harvest, which references the rural calendar and lunar cycles. Projections are cast onto multiple hay bales, creating a mysterious and surreal landscape that glows brightly into the night. This ethereal aura continues throughout the show. Until 26 January.
Lead image: Anne Hardy 'The Depth of Darkness, the Return of the Light' Tate Britain Winter Commission © Anne Hardy: Courtesy Maureen Paley, London. Photo © Tate (Oliver Cowling) 2019