Public art has perhaps never been more important, offering audiences the chance to experience culture whilst social distancing and exploring the outdoors. From the city to the countryside, Aesthetica selects five places to visit this month in the UK, for photography and sculpture.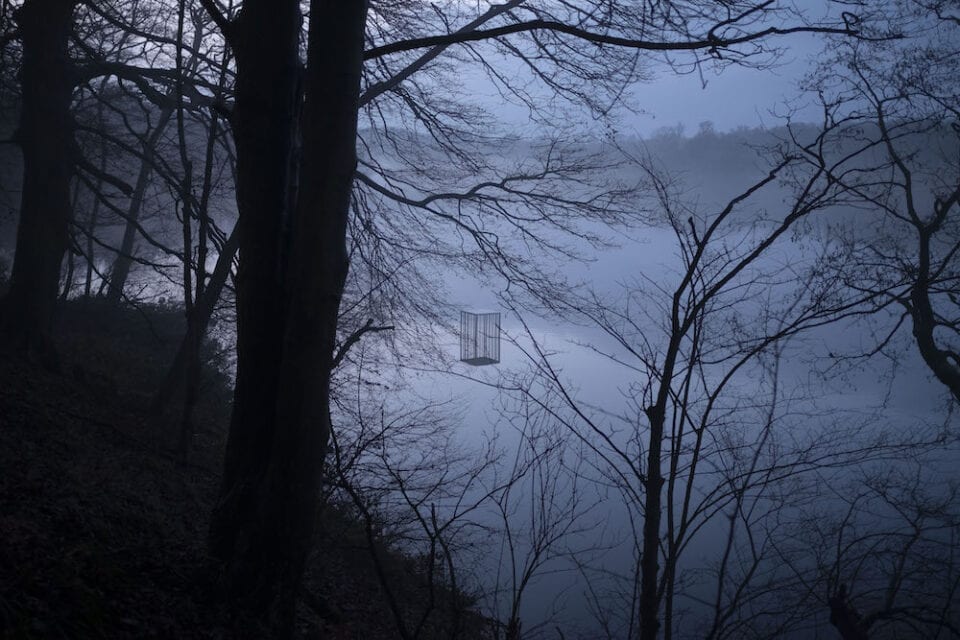 Yorkshire Sculpture Park, Wakefield
The first of its kind in the UK, Yorkshire Sculpture Park is a leading international centre for modern and contemporary sculpture – set within a 500-acre estate in West Yorkshire. Visitors can explore the sprawling landscape whilst taking in exhibitions of Alfredo Jaar, Damien Hirst and Joana Vasconcelos. The open air collection features striking works by Ai Weiwei, Henry Moore, Andy Goldsworthy, Barbara Hepworth, James Turrell, Hilary Jack and more.
Our Street Gallery: Through Our Lens, Bradford
Impressions Gallery features photography made by Bradford teenagers during lockdown. The artists, aged 13 to 18-years old, have captured their experiences in isolation in myriad ways. Some took to self portraiture, whilst others photographed their families, bedrooms and outdoor surroundings. The images are on display across the city's billboards, houses, pavements, lamp posts, windows and school railings. From documentary to the conceptual, the display offers a window into the lives of young people in recent months. Until 30 September.
---
Games We Play, King's Cross, London
Julie Cockburn, Luke Stephenson and Weronika Gęsicka are artists deconstructing idealised images of everyday life and leisure time. This collaboration between King's Cross and The Photographers' Gallery highlights their works, subverting typical scenes of family outings, holidays, playtime and scenic views. Featured above left is work by Gęsicka, who transforms vintage photographs through manipulation. Games We Play is the first show at the new free and permanent outdoor exhibition space. Until 7 September.
This outdoor event features street art by over 150 names. At a time of social distancing, it offers a new way to enjoy one of the globe's biggest movements. The festival takes over more than 40 locations across the city, demonstrating the power of murals to spark emotions and communicate. Aesthetica spoke to Camille Walala about her contribution, which aims to bring joy and optimism to the urban landscape through graphic design. Bold colours, geometric patterns and playful shapes collide on bridges and buildings. Until 30 September.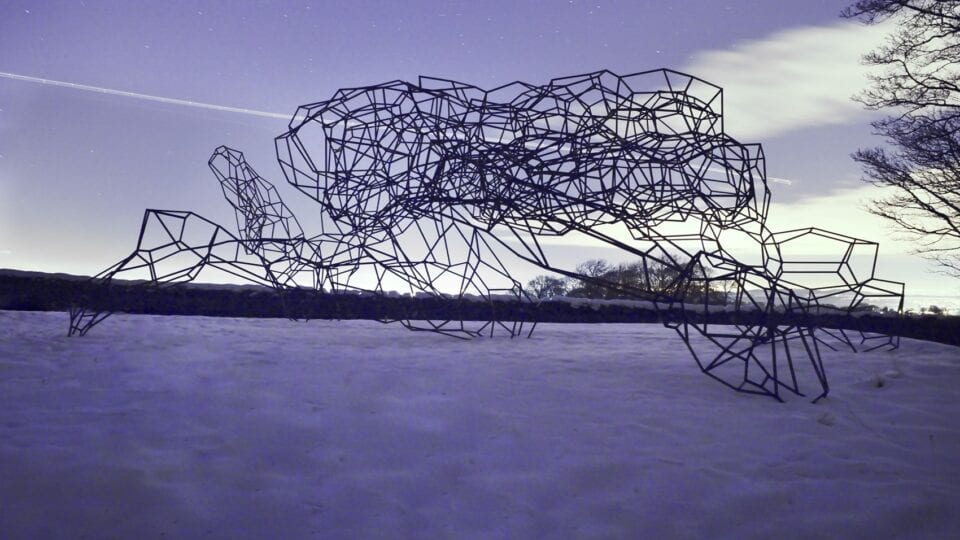 Jupiter Artland, now open via pre-booked timeslots, is a destination for contemporary sculpture. Above is Antony Gormley's Firmament, a steel construction which evokes the shapes of a constellation and a human body. Other featured works include the swirling landforms of Charles Jencks; a metal cage by Anish Kapoor; Cornelia Parker's Landscape with Gun and illuminated text from Nathan Coley. Both here and at Yorkshire Sculpture Park, audiences can find artwork hidden within woodlands and amongst the landscape.
---
Lead image: Hilary Jack, No Borders, 2018
1. Untitled #16 © Weronika Gęsicka Courtesy of the artist and Jednostka gallery
2. Blue Cap Waxbill © Luke Stephenson Courtesy of the artist and The Photographers' Gallery
3. Antony Gormley, Firmament