Sheffield Doc/Fest 2019 opens next month, presenting a diverse programme of innovative non-fiction storytelling. This year's Alternate Realities programme is an arena for discovering powerful interactive narratives and immersive experiences. From multi-platform installations that test understandings of truth to stories highlighting injustice and prejudice, the digital art selection showcases pieces that challenge the documentary form. Aesthetica selects five must-see works.
Forest, Kelsey Boncato, Daniel Oldham, part of Subconscious Sensibilities.
Doc/Fest Audiences are invited to get lost in Forest's hand-drawn landscape of ancient pine trees and sculpted organic matter. This experimental VR experience has its first European showing at the festival, transporting viewers through abstract scenes set to a soundtrack of electronic music. Providing a meditative experience, it allows users to glide through the space with touch controllers, reflecting on relationships between art, reality and nature.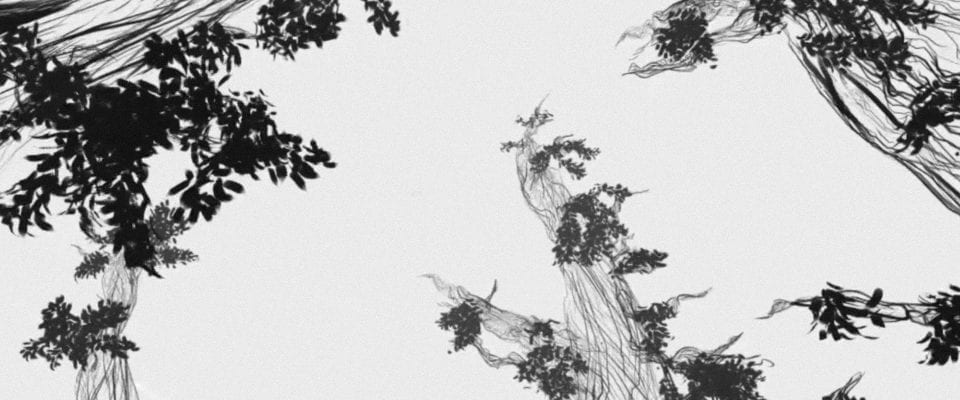 Bauhaus in Bavaria, Andrea Zimmerman, part of Converging Sensibilities
Zimmerman's latest offers viewers the opportunity to journey back in time and discover the Rosenthal factory buildings in Bavaria, Germany – the last architectural masterpieces of the Bauhaus icon, Walter Gropius. The pioneering architect founded the Bauhaus in 1919 and was its first director, launching a groundbreaking movement. The 360° video marks the art school's centenary and has its first UK exhibition at the festival.
Apparatum, Krzysztof Cybulski, Krzysztof Golinski, Jakub Kozniewski, part of Subconscious Sensibilities.
Inspired by the Polish Radio Experimental Studio – an innovative music studio founded in Warsaw in 1957 – this audio installation employs analogue sound generators based on magnetic tape and optical components. In its first exhibition in the UK, the sleek design creates a unique score for each visitor who interacts with its digital interface.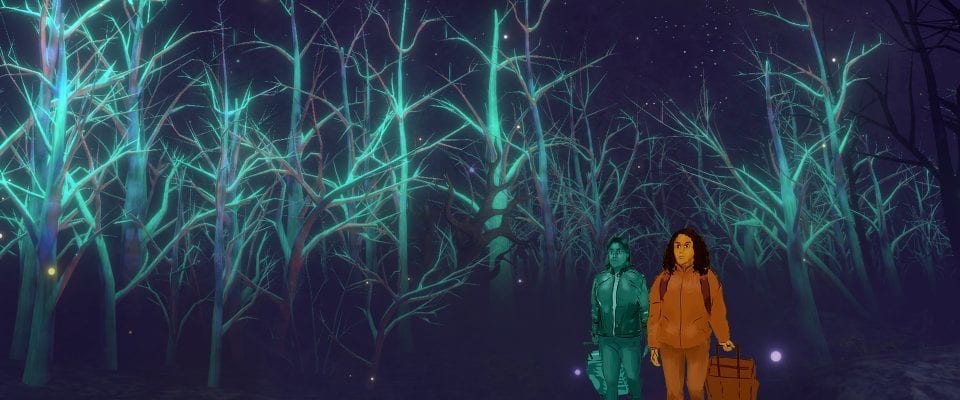 Another Dream, Tamara Shogaolu, Lauren Dubowski and Natalya Sarch, part of Subconscious Sensibilities.
This animated VR experience has its first international exhibition at Doc / Fest. Asking the question: "How do you rebuild a life when you know you can never go home?", it is the poignant story of an Egyptian lesbian couple who, facing a post-revolution backlash against the LGBTQ community, must choose between love and home. Offering first-hand audio accounts, it is the second part of a transmedia series following stories of LGBTQ refugees from Egypt, Sudan and Saudi Arabia.
Spectre, Barnaby Francis (aka Bill Posters), Dr Daniel Howe, part of Subconscious Sensibilities.
Winner of this year's Doc/Fest Alternate Realities commission, supported by the Arts Council, British Council and MUTEK, Spectre is a cautionary tale of digital propaganda, technology and democracy. Curated by an algorithm and powered by personal data, the interactive installation has its first worldwide exhibition at the festival. It comprises six 2.5 metre high black monoliths, and is, as the artist notes: "A deceptively dark exploration of the power of the digital influence industry."
Sheffield Doc/Fest 2019 runs 6-11 June. Find out more here.

Lead image: Spectre.