If there has ever been a time that we need art in our lives, it is now. This year's Aesthetica Art Prize exhibition at York Art Gallery is a celebration of emerging and established artists from across the world, with projects spanning film painting and photography. 21 shortlisted artists invite visitors to be inspired by new ideas and perspectives, with surveys of representation, digitisation, diaspora and the climate crisis.
The 2023 jury comprises influential art figures, including 2022 Aesthetica Art Prize Main Winner Baff Akoto, photographer Hannah Starkey and Open Eye Gallery curator Mariama Attah, who selected this year's Main and Emerging Prize Winners. Discover five shortlisted projects that disrupt the boundaries of genre and challenge the status quo, including Larry Achiampong's Wayfinder and Hope Strickland's I'll Be Back!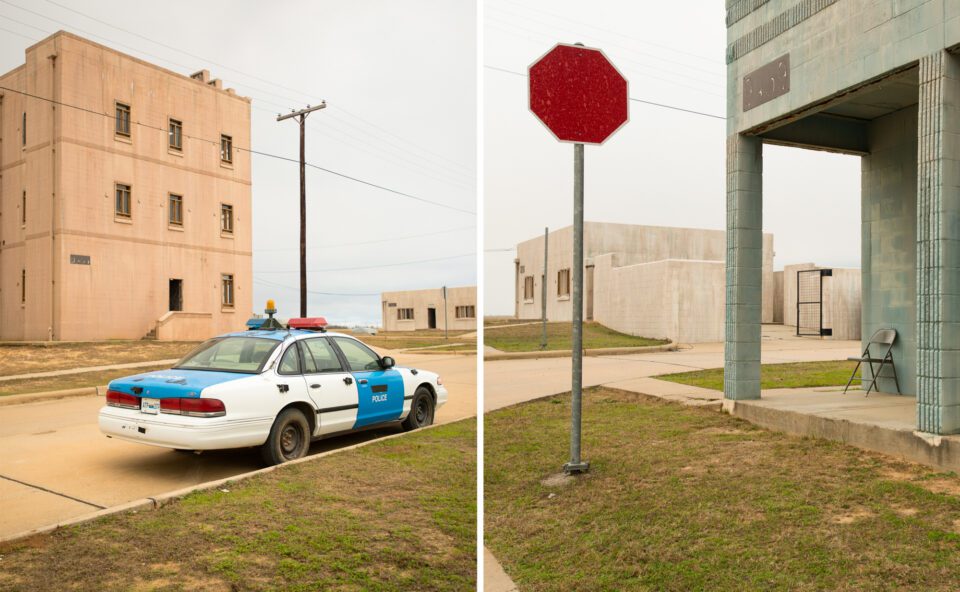 Debi Cornwall | Pineland / Hollywood
Debi Cornwall is a conceptual documentary artist who returned to visual expression after a 12-year career as a civil-rights lawyer. The conceptual documentary artist's practice marries dark humour and structural critique, employing film and photos, testimony and archival materials to investigate power. Storytelling in Hollywood is interrogated, pushing viewers to the edge of their seats through repurposed imagery.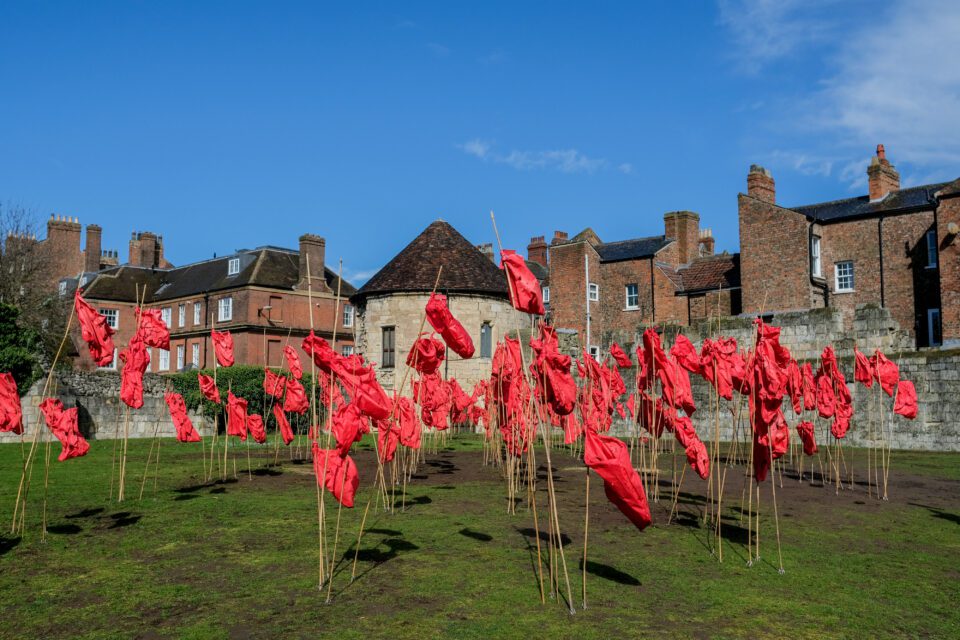 Bea Last | The Red Bags
Based in Scotland, UK, Bea Last's creative practice is process led. Currently, she is surveying drawing in its broadest sense. For the Aesthetica Art Prize exhibition, the artist takes over the Artist's Garden behind York Art Gallery for an eye-catching sculptural installation. Salvaged, recycled materials are reinvented as a statement about urgent issues affecting society at large, such as war and the climate emergency.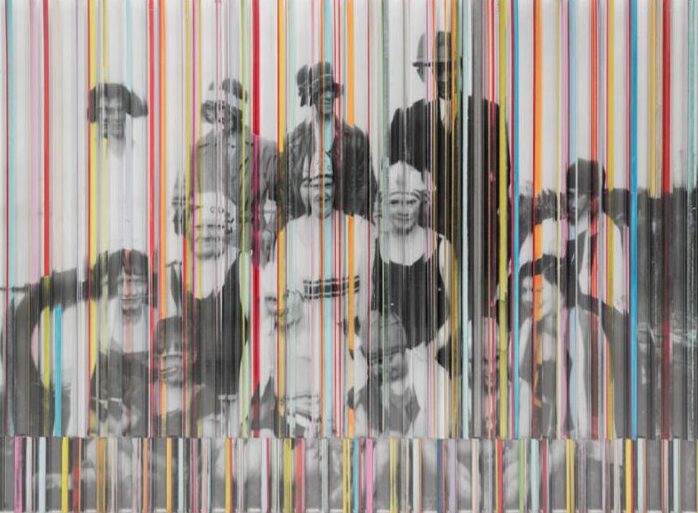 Wen Ching Hao | Observation-Station
What is the impact of an image being copied, misappropriated and transformed? Wen Ching Hao's installation manipulates the physical perception of each viewer, which results in an emotional awakening, defined as a "past-future-present moment." This complex way of understanding time, stories and personal and cultural memory call into question the relationship between analogue and digital imagery.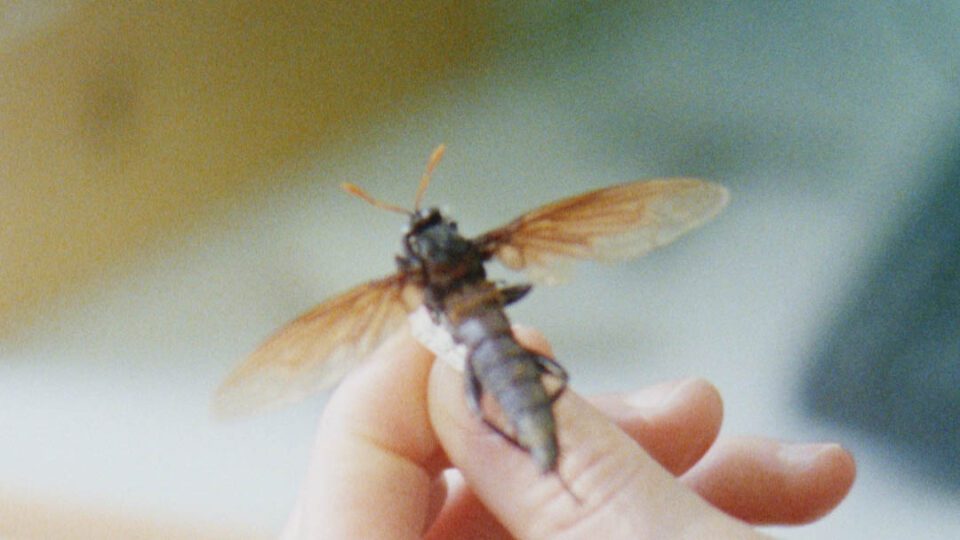 Hope Strickland | I'll Be Back!
This year's Emerging Prize winner Hope Strickland documents the story of rebel slave François Mackandal, who was condemned to be burned at the stake in 1758, not only for crimes but for his powers of metamorphosis. The artists' film is set in museums and archives that hold objects of colonial violence, interrogating institutional collecting practices through shifting digital, 16mm and archival formats.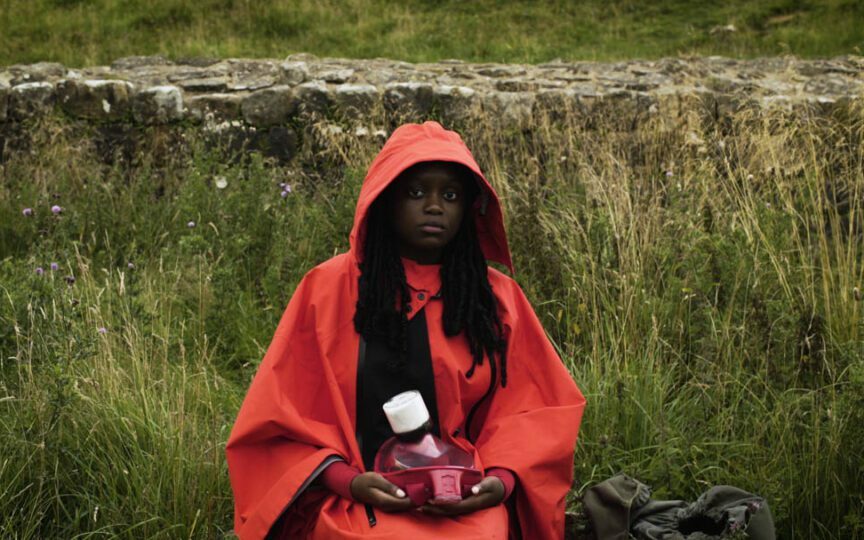 Larry Achiampong | Wayfinder
BAFTA longlisted and Jarman Award nominated artist, filmmaker and musician Larry Achiampong won this year's Main Prize for his artists' film Wayfinder. The piece employs archival material, live performance and still imagery to examine the intersection between popular culture and colonialism. These investigations survey constructions of "the self" through splicing video and audio from personal and communal archives.
---
Aesthetica Art Prize 2023
York Art Gallery | Until 4 June | Free Entry
The Aesthetica Art Prize is open for entries. Win £10,000, exhibition and publication. Submit by 31 August.
---
Image Credits:

1. Larry Achiampong, Still from Wayfinder, (2022). Single-channel 4K colour film with stereo sound. 83 min. Commissioned by Turner Contemporary with MK Gallery and Baltic Centre for Contemporary Art. © Larry Achiampong. All rights reserved, DACS/Artimage 2022. Courtesy the artist and Copperfield, London
2. Debi Cornwall, Old Town (Before the Battle) (detail). From the series Necessary Fictions (2020). 121.9cm x 91.4cm.
3. Dara Lam, Village Intersection, (2017). Archival limited-edition pigment print (photographic diptych) from the series, Necessary Fictions (Radius Books, 2020). 72x116cm.
4. Bea Last, The Red Bags, (2022).
5. Wen Ching Hao, Beach, (2019). 70cm x 50cm x 5cm.
6. Hope Strickland, Still from I'll Be Back!, (2022). 10 min. 58 sec.