London Design Festival returns for 2019. The 17th edition looks to the future, responding to the climate crisis and exploring key questions of our times. Aesthetica selects must-see exhibitions and events, highlighting the impact of single-use plastics, looking at sustainable building solutions and offering immersive, forward-thinking experiences.
Yinka Ilori in conversation with Dezeen
London-based designer Ilori specialises in upcycling vintage furniture, inspired by the traditional Nigerian parables and African fabrics that surrounded him as child. The conversation with Dezeen focuses on the importance of Nigerian culture in his designs, and its impact on his use of colour.
Sea Things is a digital and physical representation of the global single-use plastics crisis. A large scale two-way mirrored cube will be suspended above the V&A's entrance, displaying an internally-reflected animated motion graphic that evokes the intangible scale of the ocean.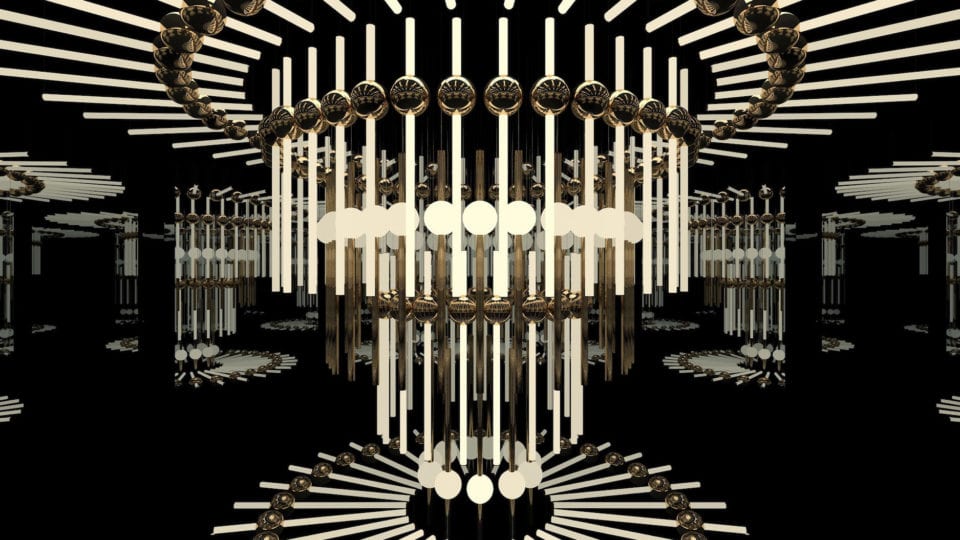 Multiple images. Optical illusions. Infinite space. Lee Broom's lighting products are displayed within an expansive environment. Refractions and reflections create a playful and immersive experience, offering viewers kaleidoscopic visions of the latest designs.
West returns to London Design Festival with a new spatial light work. Iri-Descent transforms Fortnum & Mason's atrium with 150 illuminated cubes, appearing to change colour as visitors traverse the space. The piece continues the artist's investigations into colour theory.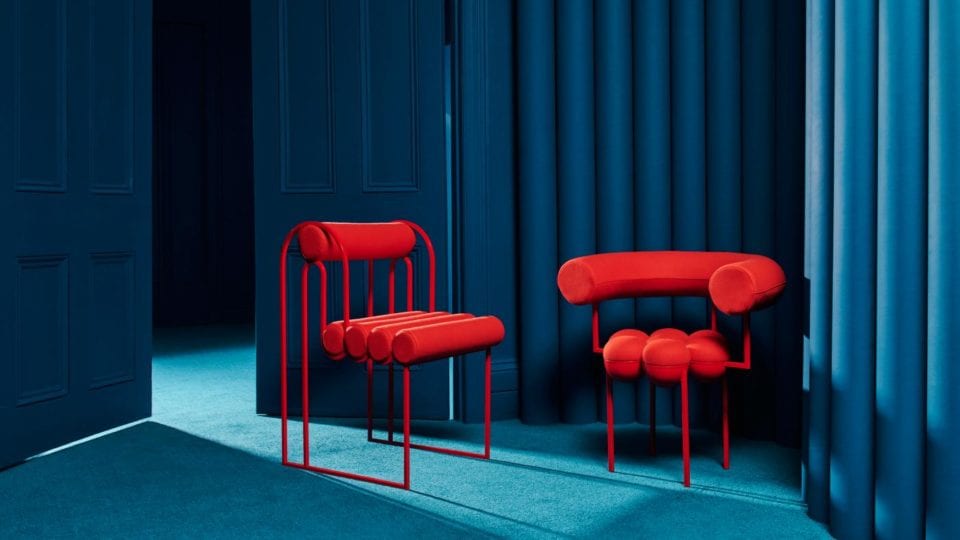 Marking the 50th anniversary of the Moon Landing, Bohinc Studio's Planetaria collection is inspired by outer space. Featured pieces include the aptly named Apollo Dining Chair and Jupiter Vase, displaying curved forms, bright colours and futuristic styling.
Bamboo Ring: Weaving into Lightness, Kengo Kuma
Japanese architect Kengo Kuma's recent projects include the award-winning V&A Dundee. For London Design Festival, the practitioner presents a doughnut-shaped form made from bamboo. The ring ties into traditional Japanese construction whilst looking to the future of sustainable practice.
This exhibition highlights female artists whose work responds to life in London. The show presents work by Carolina Mizrahi, Gillian Wearing, Guler Ates, Cornelia Parker and more – spanning subjects from the fight for women's suffrage to interrogations of the male gaze.
Bamboo Futures, Elora Hardy and IBUKU
Hardy is a Bali-based designer creating sustainable bamboo buildings across the globe. The projects foreground the relationship between humans and nature, using one of the most environmentally friendly design materials. The festival presents a selection of inspiring models.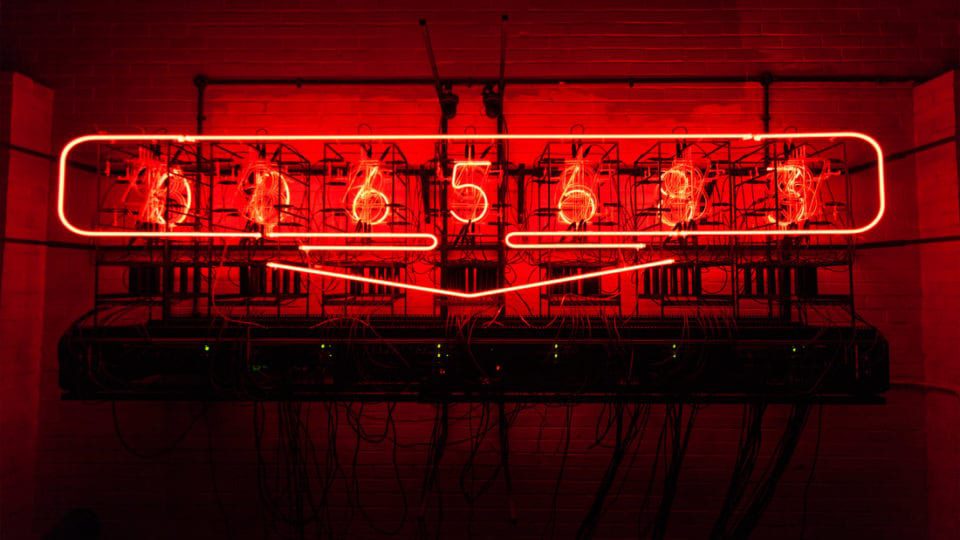 This Much I'm Worth, Rachel Ara

Aesthetica Art Prize-winner Ara's digital art piece continually displays its sale value in striking red neon. A complex series of algorithms called "the endorsers" calculate this number in Korean Won, questioning notions of value, worth and bias in the digital age.
Canadian designer Matthew McCormick fuels thoughtful introspection on the effects of climate change through this experiential exhibit. The piece is designed to evoke a suspended moment in time where we are faced with a mindful revelation of our own mortality. "Collective awareness has to start with the individual," the artist notes.
The festival runs 14-22 September. Find out more here.

Lead image: Lunar House, Bohinc Studio. Saturn Pouffe and Saturn Chair. Photo: Philippe Fragniere.