American photographer Bruce Davidson (b. 1933) is perhaps best known for documenting subcultures and those living on the margins of society. He travelled to the UK in the autumn of 1960, venturing across Britain with a camera for two months. He was working with The Queen magazine, and the project would see him spend time in London and the South Coast before heading north to Scotland. During this period, Davidson compiled a visual essay that reflected a changing social landscape. "It all had a kind of mood…" he noted. "This was the last remnant of an England that was vanishing into other things."
In Davidson's images, on view at London's Huxley-Parlour Gallery, audiences can discover regions of the country untouched since the 1930s. The snapshots witness a society emerging from post-war traumas and years of austerity. Extremes of city and country life are brought into juxtaposition, exploring changing social attitudes to class and custom. The collection is full of contrasts: rolling hills and rural backdrops collide with underground stations and billowing chimneys.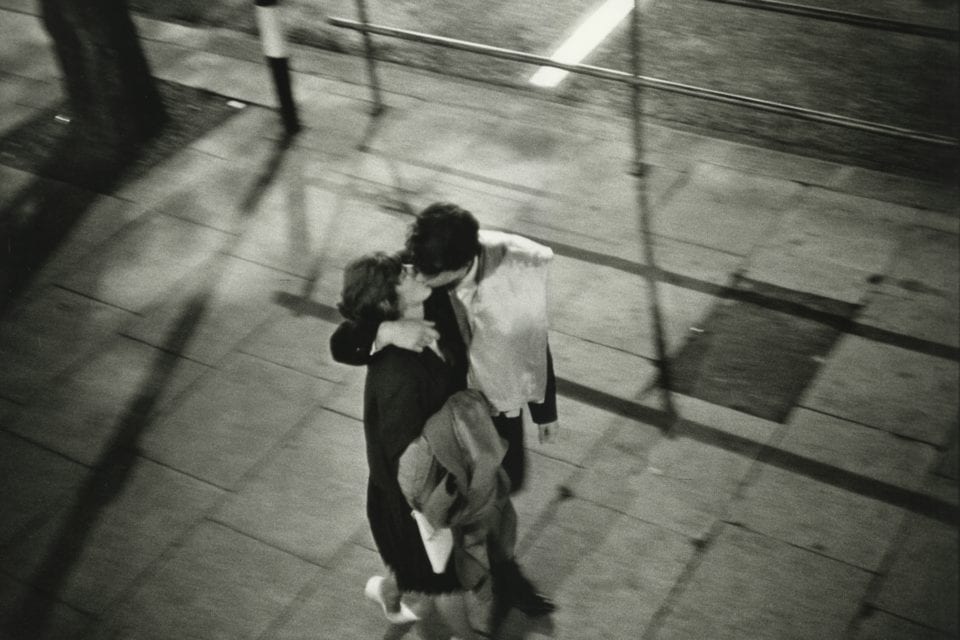 The works also focus on the lives of young people in London, highlighting the new way of life offered by the 1960s. Couples embrace in the street, on beaches and around jukeboxes. There is a sense of leisure and freedom. Trains roll into stations and a bright flash captures passers-by. These photographs were published on 12 April 1961 under the title Seeing Ourselves as an American Sees Us: A Picture Essay on Britain.
Huxley-Parlour Gallery's exhibition, titled A United Kingdom, features a further series made in Wales. Whilst serving in the US military, Davidson had asked a Welsh sergeant where he would send his worst enemy. The man replied: "Cwmcarm." In 1965, during an assignment to photograph Caernarfon Castle, the photographer felt compelled to visit Cwmcarm – a town in the Ebbw valley that had a reputation of social deprivation. The resulting portfolio countered this narrative, focusing on the unique lives of communities. It documents mining families and children at play, conveying a message of optimism amongst hardships.
17 January – 14 March. Find out more here.
Lead image: Woman on tube holding flowers, London 1960© Bruce Davidson / Magnum Photos courtesy Howard Greenberg Gallery / Huxley Parlour Gallery