A World in Common: Contemporary African Photography is a major exhibition at Tate Modern. It surveys the landscape of lens-based media across the continent, spanning the work of 36 artists. Tate's broad approach looks both back and forward, examining the past whilst imagining more hopeful futures. The show is led by Osei Bonsu, Curator of International Art at Tate, who is well-known for Ubuntu: Five Rooms from the Harry David Collection (2020-2021), Counter Acts: Incomplete Histories, 1984-Present (2019-2020) and Vanishing Point (2019). Organised around seven themes, the featured works engage with myriad subjects – from cultural heritage and spirituality to urbanisation and the climate emergency.
Africa has, historically, been defined by the western gaze, which has reduced its many cultures and traditions to serve Eurocentric ideologies. Commenting on the lack of knowledge westerners hold, academic John Kiarie Wa'Njogu writes in Media and Identity in Africa (2009) that ideas of the continent are gleaned "from sources like school textbooks, the news media, church mission reports and the entertainment industry, all produced by fellow Westerners. These images provide the context for Westerners' interpretation of media coverage of Africa." A World in Common challenges these depictions by offering alternative histories, cultures and identities as seen through the eyes, and lenses, of Africans.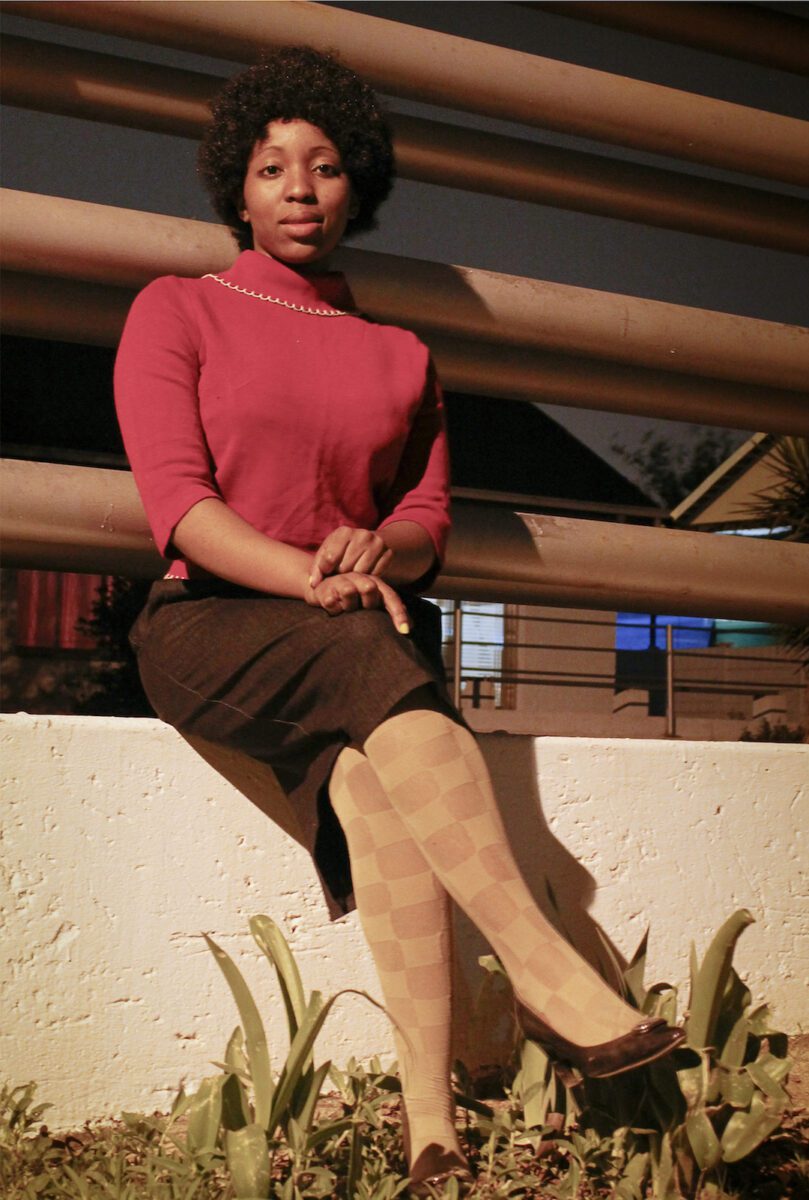 The rise of studio photography across Africa coincided with the fight for independence. In 1960, known as The Year of Africa, 17 nations achieved freedom from imperial control. Photography as a medium of expression flourished in this time, with what journalist Precious Adesina describes as an "African cultural renaissance, with many using their medium to explore their relationship with their country." (BBC, 2022). Kudzanai Chiurai's (b. 1981) film, We Live in Silence (2017), includes archival footage showing 1960s and 1970s Zimbabwe, then labelled Rhodesia by Britain, after former Prime Minister Ian Smith declared the Unilateral Declaration of Independence in 1965. Chiurai views this material as "people's confessions; historical voices bearing witness to what they have done." (Apollo, 2019). This is not the only work focusing on history. Atong Atem (b. 1994) takes a closer look at ancestral pasts. Discussing Surat, a collection of self-portraits inspired by family photo albums, Atem states: "Just by existing in the images I present I'm becoming a part of my history, and by being a person that I am, I'm also becoming a part of the history." Both artists bring distant national and familial memories to contemporary attention.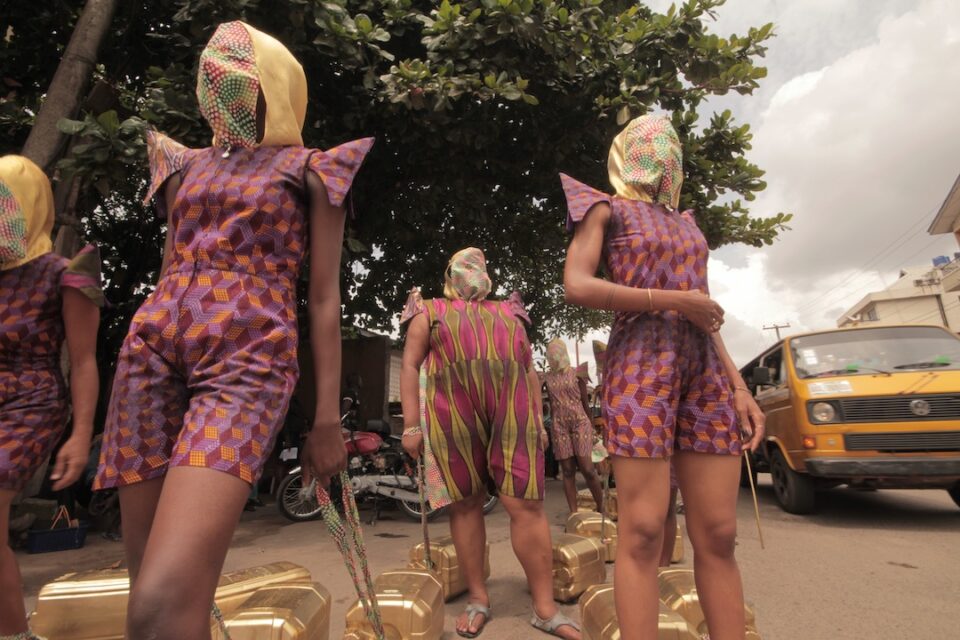 Wura-Natasha Oguji's (b. 1970) performance piece Will I still Carry Water when I am a Dead Woman shows masked women walking along a roadside in Lagos, Nigeria, dragging golden water containers in their wake. The work subverts the Egungun Masquerade, an annual tradition where only men perform in costumes that represent departed ancestors. Ogunji references her own experiences carrying water at her cousin's house, a job done solely by women, and questions: "How much is enough? What is the tipping point in a society where people struggle to meet basic needs? When do people have an opportunity to rest, reflect, envision, imagine and enact another way of being? I am particularly interested in the role of women in these dialogues." Amongst Leonce Raphael Agbodjélou, Edson Chagas, Zina Saro- Wiwa, Ogunji is part of a host of artists who use their art to engage with West African masquerade traditions.
Also contributing to the exhibition is also Mário Macilau (b.1984). In a recent interview with The Guardian, he described the spontaneity behind his striking photograph, Breaking News (2015). Through the process of getting to know the young men scavenging a landfill near Maputo, Mozambique, Macilau was recognised by one local who directed the shot after pointing out the broken TV balanced on a heap of rubbish. Macilau explains: "I don't see my work as documentary photography. I see it as a tool for social intervention. It reveals different things about life, our environment, working conditions, humanity and human rights. I want it to provoke us to think about how we live and how we make decisions. This work is political."

The Tate will also hold a panel discussion on 6 July 2023, which gives a chance to listen to the exhibiting artists. In all their diverse array, A World in Common: Contemporary African Photography, presents African artists engaging with ideas ranging from self-expression and spirituality to history and the environment. They challenge worn representations of the continent with captivating new ideas.
---
Tate Modern: A World in Common: Contemporary African Photography | 6 July – 14 January 2024
Words: Diana Bestwish Tetteh
---
Image Credits:
All images: Aïda Muluneh, Star Shine Moon Glow, Water Life, 2018 Photograph, inkjet print on paper; 800 x 800mm Commissioned by WaterAid. Lebohang Kganye, Kwana Germiston bosiu I, 2013 Photograph, inkjet print on paper; 335 × 232 mm Courtesy of Lebohang Kganye. Atong Atem, Adut and Bigoa, The Studio Series, 2015 Ilford smooth pearl print; 840 × 590 mm © Atong Atem. Courtesy of MARS Gallery and Atong Atem. Wura-Natasha Ogunji, Will I still carry water when I am a dead woman, 2013 Single-channel digital video; 11min, 57sec Fridman Gallery © Wura-Natasha Ogunji. Photo Credit Ema Edosio. Maïmouna Guerresi, M-eating – students and teacher, 2012 5 photographs, colour, lambda print, on paper mounted on aluminium; 1500 × 3880 mm Courtesy of the artist and Mariane Ibrahim