Tom Blachford's (b. 1987) photography renders functional, man-made structures into hyperreal environments that fluctuate between reality and fantasy. The final installment of his Midnight Modern series – on view at TOTH Gallery, New York – is captured using only the light of the full moon.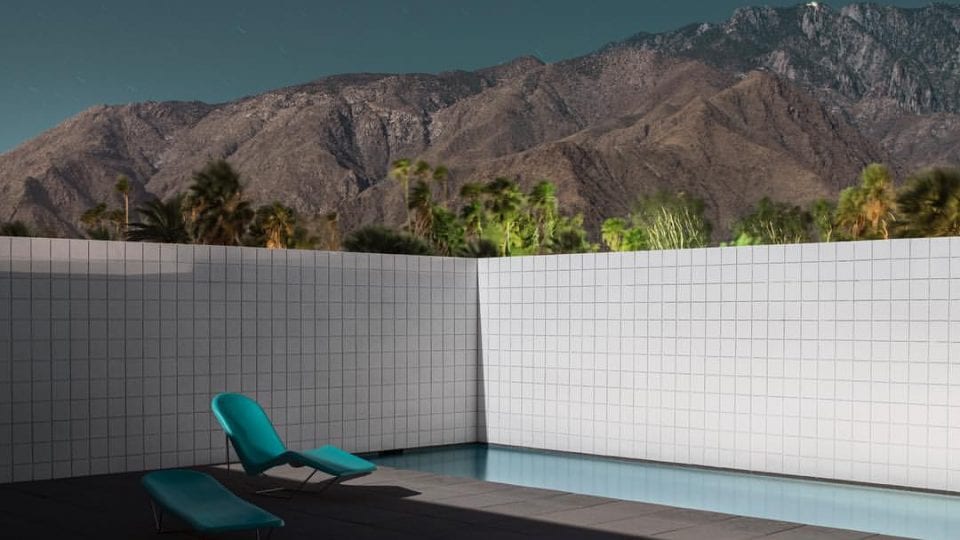 Transforming California's iconic mid-century Modernist architecture into surreal playgrounds, the images – devoid of human presence – collate past, present and future, offering  fertile backdrops for the construction of multilayered narratives.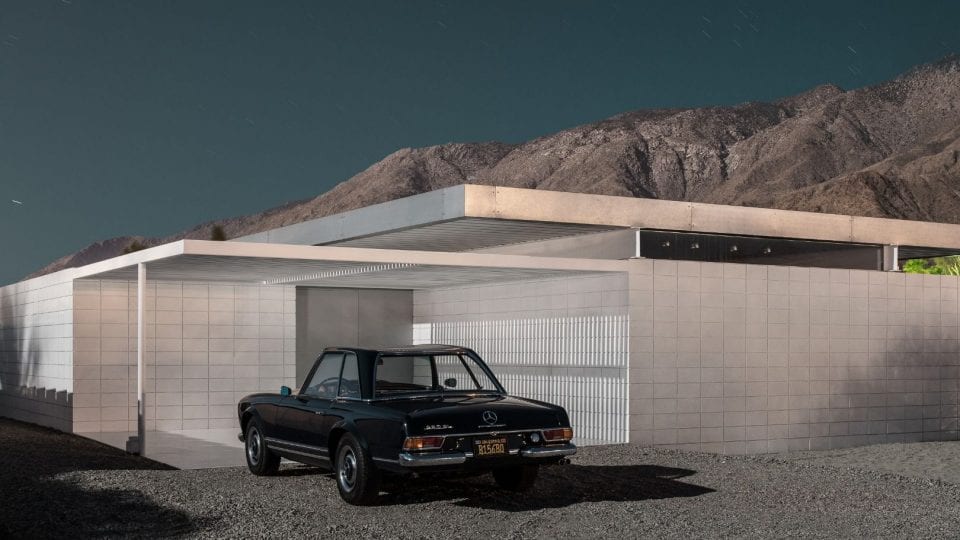 Blachford was featured in Aesthetica Issue 73. The exhibition opens 19 October. Find out more here.
Credits:
1. Tom Blachford, Deepwell Dodge, 2017.
2. Tom Blachford, Jennings House II, 2017.
3. Tom Blachford, Mountain Mercedes, 2017.