Throughout his career as a photographer, Martin Parr (b. 1952) has returned to the beach as a subject. From the iconic The Last Resort series – based in the run-down coastal town of New Brighton – to recent bodies of work in the UK and further afield, his seaside images capture leisure time and cultural eccentricity through a humorous and revealing approach.
As the artist notes in Beach Therapy, a new publication from Damiani: "People can really be themselves as they sunbathe, play, swim and relax. For me, the beach is a human laboratory where I can experiment with new ideas and approaches, using the location to explore what is possible with the camera."
These varied methods are compiled in the book. Illustrating the different phases of Parr's relationship with the seaside, Beach Therapy offers a chronological account of an iconic and continually developing practice. Filled with sun-drenched snapshots of holidays and summer activities, it evokes nostalgia and a sense of shared enjoyment.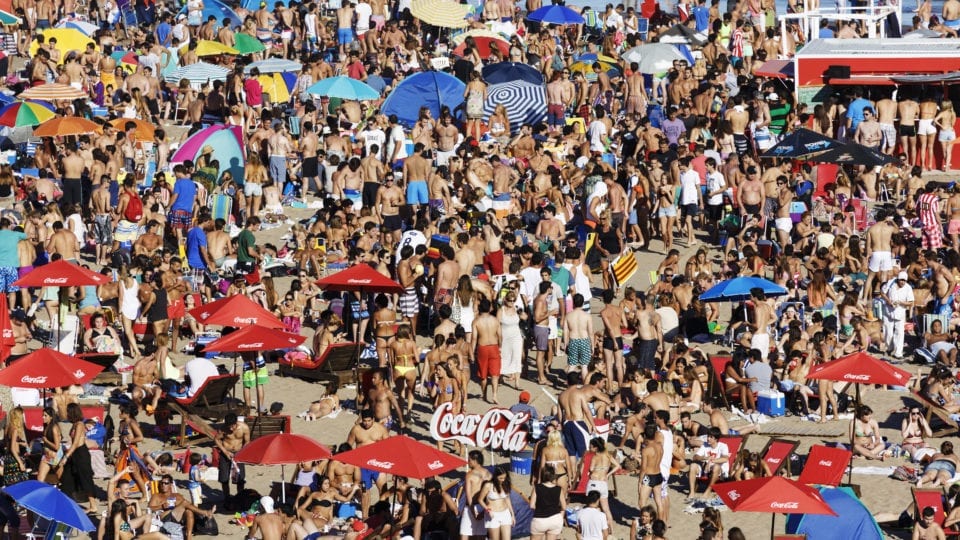 The publication foreground's Parr's recent work, which incorporates a telephoto lens – an approach rarely explored within the art world. "The photographs did not resemble anything I had seen before, and this was exciting," Parr reflects. Shot in Italy, Argentina, Spain and Wales, the wide-angle images are flattened and compressed, transforming individual figures into patterns of colour and form.

Chairs, tents, towels and umbrellas become elements within larger scenes, with abstracted crowd shots emphasising the volume of people present. In more immediate images, families, couples, sportspeople and individuals of all ages from across the world are brought together in an optimistic and communal portrait of human experience.
Find out more here.
Lead image: St Ives, Cornwall, England, 2017. From the series Beach Therapy. © Martin Parr / Magnum Photos