The Other Art Fair returns to The Old Truman Brewery, London, for the 34th edition. Presented by Saatchi Art, the event showcases work by over 140 emerging artists from around the world, and curated projects addressing the fair's timely global 2019 Greener Future theme.

Featuring a variety of media including photography, painting, sculpture and installation, 2019's artists include: Victoria Topping, Steve McPherson, Justin Robertson, Gary Baseman, Lucille Clerc, Kristjana Williams, Luke Adam Hawker, Anna Louise Felstead, Stephanie Hadad, Kiro Melo, Izaskun Gonzalez, Stacy Gibboni, Fujiko Rose, Ella Thomas, John Pedder, Oliver Gomm and Joshua Blackburn.
Looking towards a more ecologically-friendly world, the fair introduces the Upcycle initiative, offering attendees the opportunity to have existing pieces reworked by artists including Charming Baker. Other highlights include Beccy McCray's The Full Circle – an installation using tens of thousands of reclaimed "hole-punches" to simulate snow. The immersive work reflects on the environmental impact of consumption and waste and the impact this has on a fragile environment.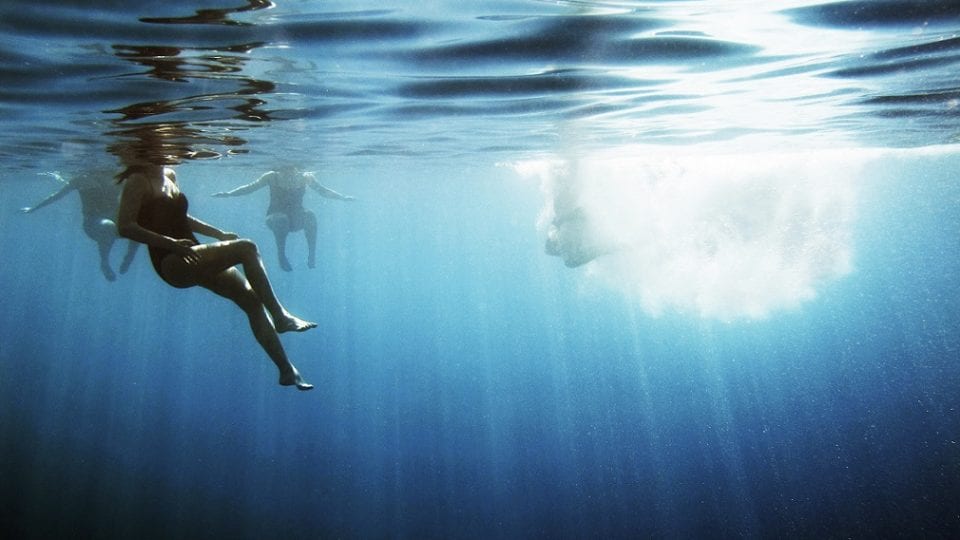 Further powerful shows include include Unmissable, a unique exhibition of portraits by emerging and established artists. Depicting the faces of missing persons, the collection marks the 25th anniversary of the Missing People charity, raising wider awareness.
In a world defined by new technologies, Creative Giants presents Analogue / Digital, an immersive multidisciplinary installation. Highlighting artists at the cutting-edge of contemporary art, it presents works that at once embrace and challenge life in the digital age.
Featured here are images by photographers Emanuele Alberti and Charlotte Sverdrup. Alberti's black and white compositions create abstractions of the body, using light and shadow to craft uncanny narratives. In a similar way, Norwegian image-maker Sverdrup's underwater Waiting for the Jump employs refraction and perspective – this time to capture a moment of anticipation.

The Other Art Fair runs 14-17 March. Find out more here.
Lead image: Emanuele Alberti, image from Silicone Minds.