The 2008 financial crisis reshaped cities around the globe. As part of a new solo show at The Los Angeles County Museum of Art, Isaac Julien's (b. 1960) moving-image installation Playtime considers its impact on communities through the lens of the art world. Weaving together the lives of diverse characters from the sector, the work reveals the disparate, dramatic ways that individuals are affected by the fluctuations of financial markets. Unfolding across London, Reykjavik and Dubai, the visually arresting film illustrates issues of migration, race, class and gender, asking questions surrounding the meaning of wealth.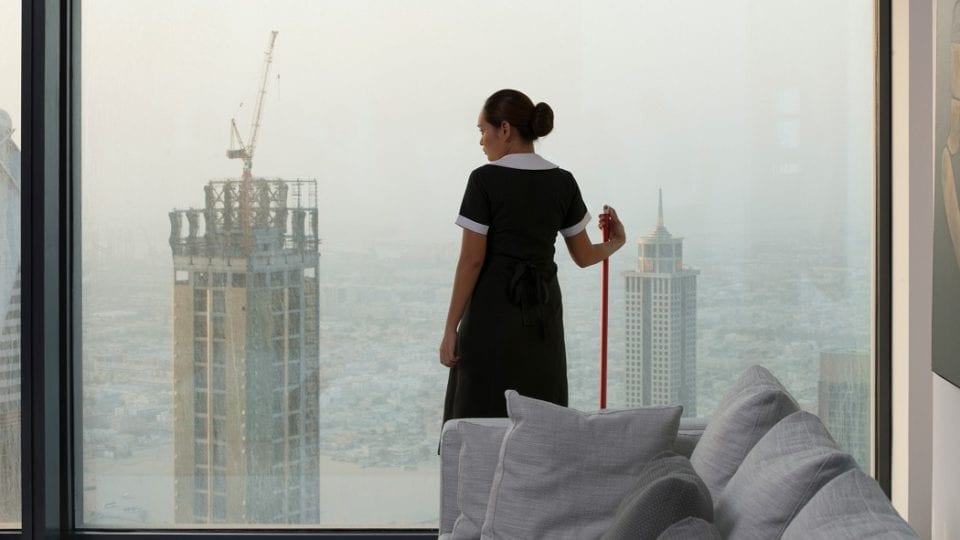 "Playtime explores global themes of the circulation of capital, economic disparity and geopolitics," describes Christine Y. Kim, Associate Curator of Contemporary Art at LACMA. "In this film, Julien realizes with great poetry, beauty and empathy, five disparate vignettes. Compelling characters operate in fragmented zones of contemporary life. It forces us to recognise that the global economic and cultural systems that bring us together also keep us apart."

The show runs 5 May-11 August. Find out more here.

Lead image: Isaac Julien, Emerald City / Capital (Playtime), 2013, © Isaac Julien, photo courtesy the artist, Victoria Miro Gallery, London and Metro Pictures, New York.