The Pecking Order
In collaboration with Jelmer Tuinstra, AAD London Met, AVR London, Sylvia Koloszewska
Jacek Ludwig Scarso is an internationally exhibited artist, whose work extends the concept of theatricality across performance, public art installations and digital media.  He is Reader in Art & Performance at the School of Art Architecture and Design, London Met, where he leads the MA Public Art & Performance.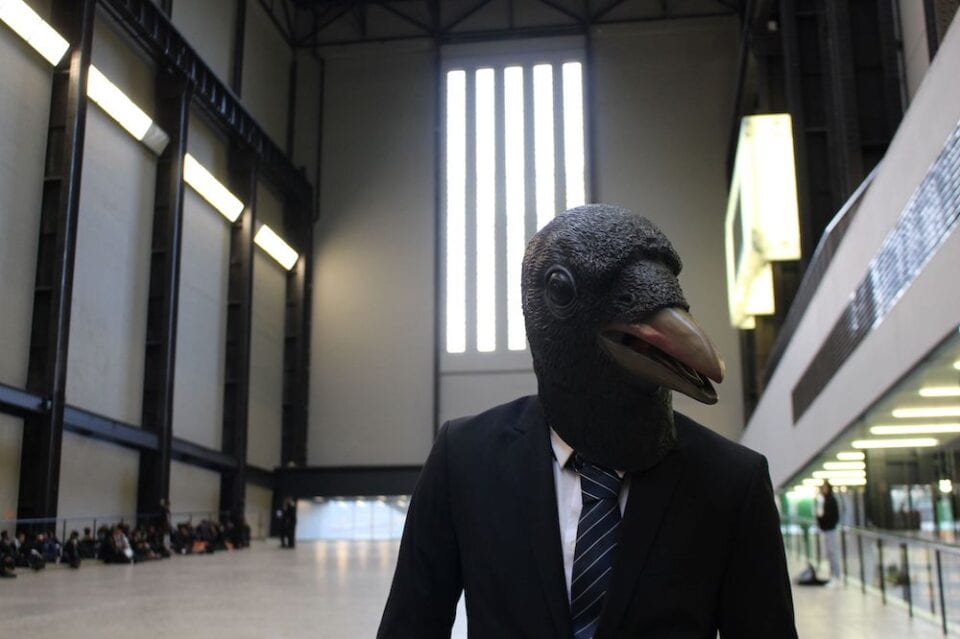 The Pecking Order revolves around surveillance and power structures. Drawing on CCTV cameras and internet data monitoring, ominous humanoid birds watch over viewers in a performative intervention.
Audiences are simultaneously prompted to "ignore the birds". In doing so, the viewers are asked the question: how power is linked to the way we use space, and how we relate to each other within it?
Image Credits: The Pecking Order, installation view at Tate Modern (Tate Exchange, December 2019).