Italian photographer Fabio Ponzio (b. 1959) has long been revered for his documentary photography – recieving an array of prizes for his work including the 1988 Leica Oskar Barnack Award. He developed a fascination with Eastern Europe in the late days of the communist era, making his first trip to the Balkans in 1976. This journey was the first of many that sparked Ponzio's interests in photography. After a commercial career working for the press in Italy during the 1980s, the artist found himself drawn back to Eastern Europe – intrigued by the region's remote nature and sense of uncovered mystery. His documentary images, now published in East of Nowhere with Thames & Hudson, reveal a powerful sense of community that reaches across borders – a message that resonates today and is perhaps more important than ever.
---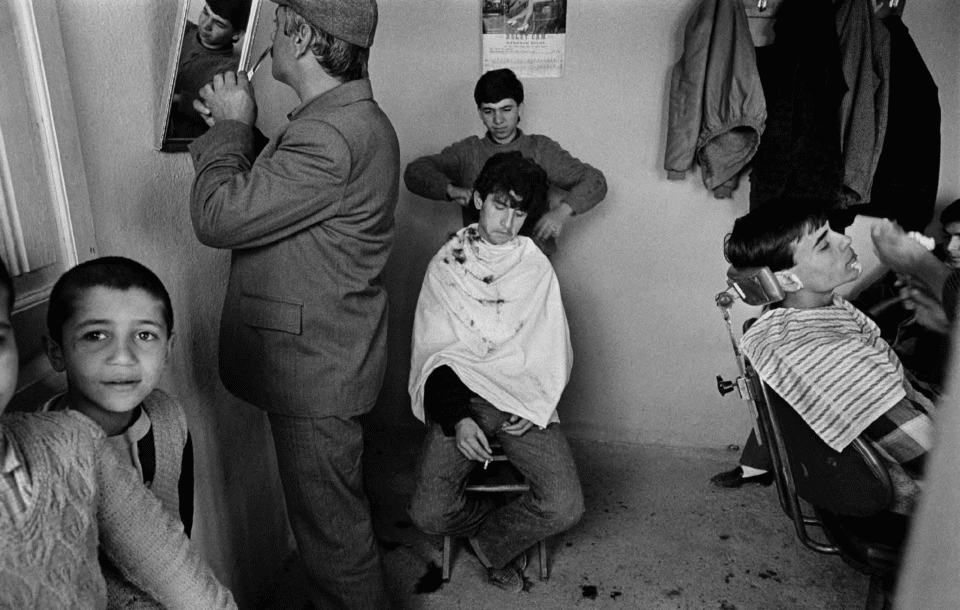 The book comprises images taken on a journey which Ponzio began in 1987, in pursuit of "the other Europe." It would continue for 22 years and include over 100 trips to East of the continent, only concluding in late 2009. Throughout this time, he used photography as a means of exploring European identities and the ways in which life differed between the East and West. Starting in Istanbul and continuing to Poland, Romania and Russia, the artist travelled accompanied by only by 100 rolls of film and three Nikon cameras. Ponzio became a part of many communities: staying in their homes, travelling their roads, celebrating at their weddings and mourning at their funerals. He captured two decades of moments that come from these places rather than objectively of them.
By 1989, Ponzio had begun to witness the "domino effect" – the fall of various communist states beginning in Hungary, Czechoslovakia and Berlin and continuing on to the Soviet Union. These regimes had seen central and Eastern European countries isolated and in ruin. Pictured in the book are societies in a transitional period – post-communism and pre-consumerism, on the cusp for change. Through everyday scenes such as a group of men at a barber in Turkey, or a simple church ceremony in Romania, Ponzio highlights the things that unite us as human beings, despite the "imaginary border" between East and West of the continent.
---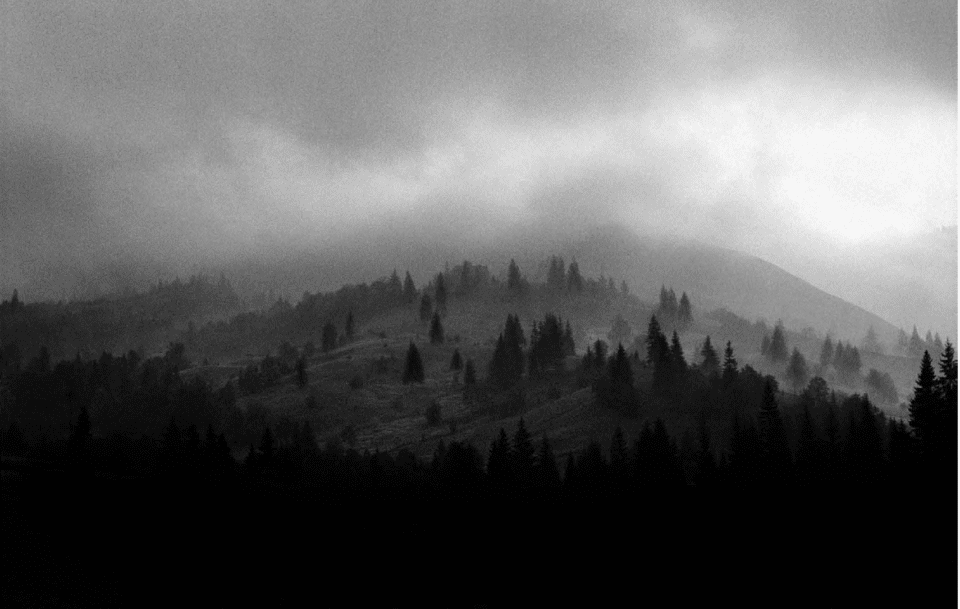 The book charts the experiences of those living both in rural and in urban locations, where the traces of war are more obviously marked. But in every landscape, the focus is on the collective rather than the individual, with images of ceremony and ritual being central – whether literal or figurative – from the Islamic communities in the Balkans, to the Catholic and Orthodox pilgrimages of Romania and Poland.
Ponzio captures the human condition most effectively through images of mourning. Within many communities, untimely deaths were marked by intimate mass gatherings. These events are framed by the artist in such a way that they can almost be heard. One such funeral is that of an (unnamed and anonymous) Romanian in 1992, whose body is framed as the focal point in one of Ponzio's images. Each aspect of the scene, from the outstretched hands of mourners to the simple white flowers laid around the figure, is crucial in conveying the full extent of the experience. The funeral presented to us is simple yet powerful; there are no elaborate coffins or funeral hearses, just a community showing up.
---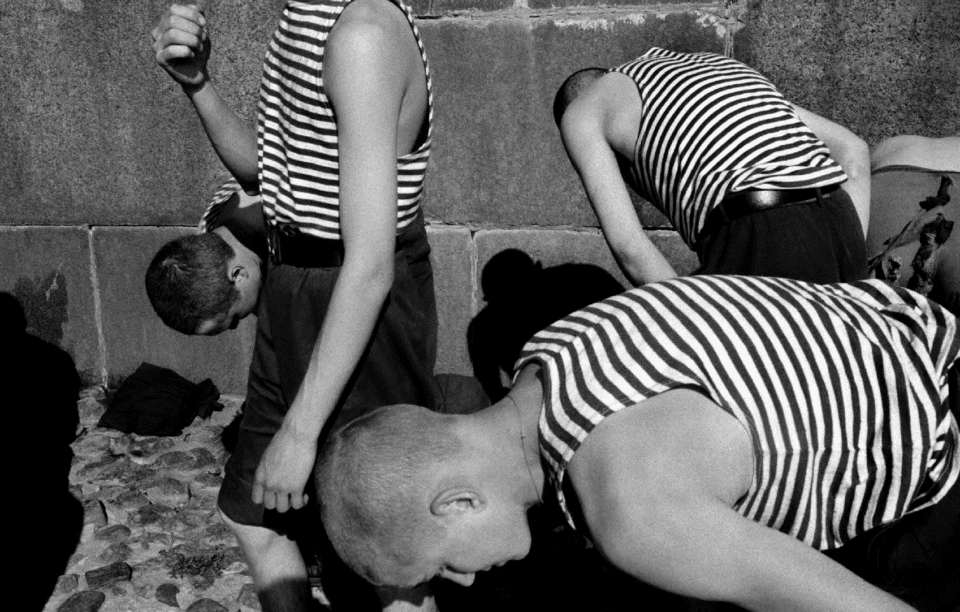 These images depict what, at the time, headlines did not – reflecting upon a period of apprehension. Displayed non-chronologically, the photos jump between life before and after the communist regimes began to crumble, offering a kind of go-between worlds and a sense of time stretching outwards in uncertainty. Optimistic images of a society attempting to rebuild are contrasted by those alluding to violent acts: shattered windows and bullet covered walls. Confronted with all these scenes at once, the viewer is reminded of prolonged injustice and tragedy – with a possible fall into dissolution only around the corner. As Nobel Prize-recipient Herta Müller emphasies in the foreword "For so long, citizens' lives were cast in concrete." They were seemingly unmalleable to change. Together, they now navigate the rebuilding of a community that had been for decades "crystallised" in time.
East of Nowhere comes at a time where we, globally, find ourselves on unsure footing – politically, geographically, socially and environmentally. We are living in an era of social distancing, racial inequality and environmental crises. The book provides us with the space to reflect upon the importance of community and an enduring sense of humanity.
Fabio Ponzio, from East of Nowhere is published by Thames & Hudson Find out more here.
Natasha Alexander
Images: Untitled, Fabio Ponzio, from East of Nowhere.