We are making more photos than ever before, with 2022's global total to reach an estimated 1.5 trillion images taken worldwide. Smartphones in particular have allowed a greater number of people to access the medium – sharing quick snaps, selfies, fine art and documentary shots online via apps like Instagram. Each year, Sony World Photography Awards celebrates this diversity of contemporary image-making, inviting submissions from across the world. Now, the Open shortlist and winners have been announced.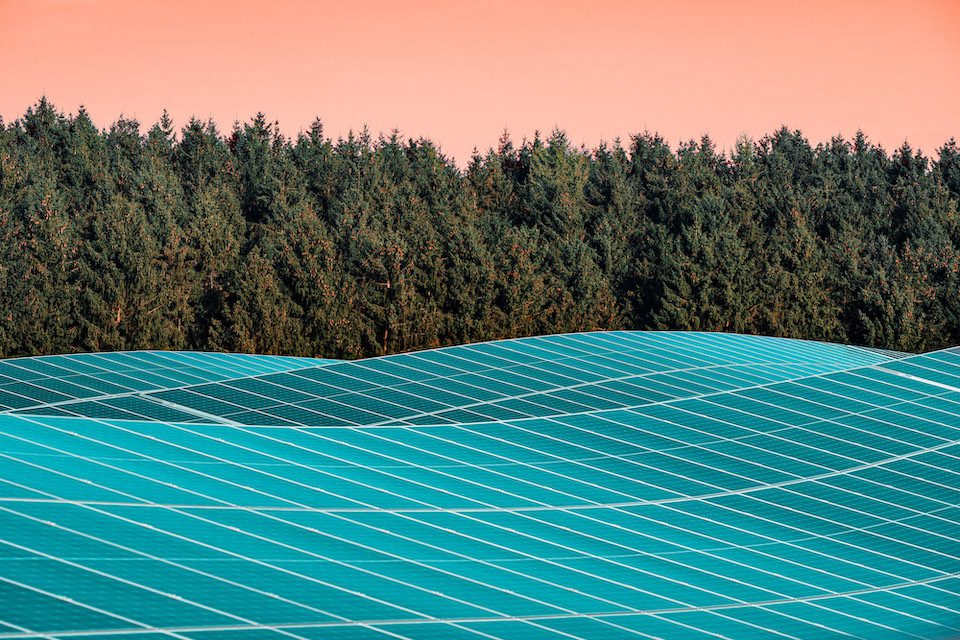 The 2022 selection celebrates creativity from over 200 countries and territories. Amongst these are a number of landscape photographers considering the climate crisis and, more specifically, the evolution of sustainable energy. Featured here is Manuel Schmidt's Solar Sea, an otherworldly shot capturing undulating waves of photovoltaics. "I was overwhelmed by this new generation of solar panels," says Schmidt. "Immediately, I saw the association with a sea that now supplies us with energy, instead of food." The frame recalls Andreas Gursky's 2016 image of a French solar farm (Les Mées), depicting rolling hills of panels.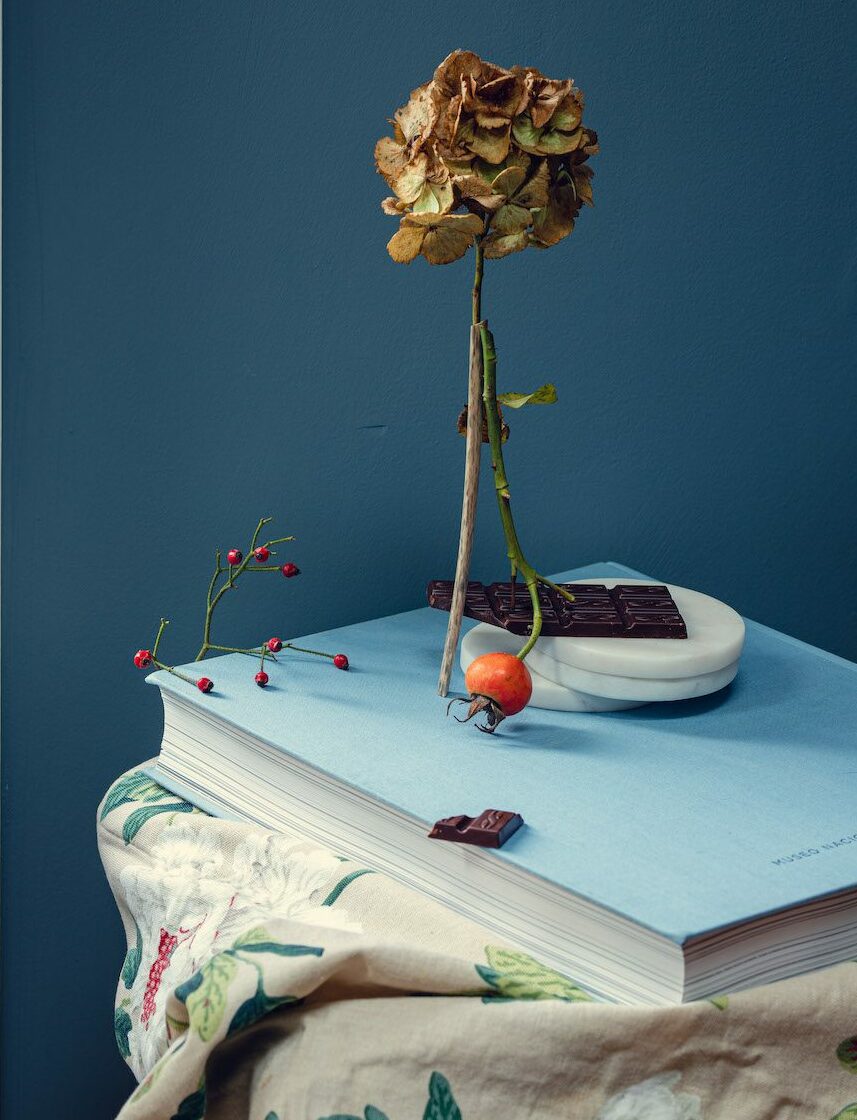 Other featured artists use history for reference – reinventing figures and settings for a 21st century audience. Daniela Jaime Díaz, for example, offers a contemporary retelling of Marie Antoinette (above right). The image "represents the extravagance, opulence and power typical of the private parties that took place in the 18th century Palace of Versailles." Elsewhere, such images are filled with nostalgia: Hend Wahdan's portrait recalls the 1960s with vintage television sets, patterned fabrics and bold orange walls.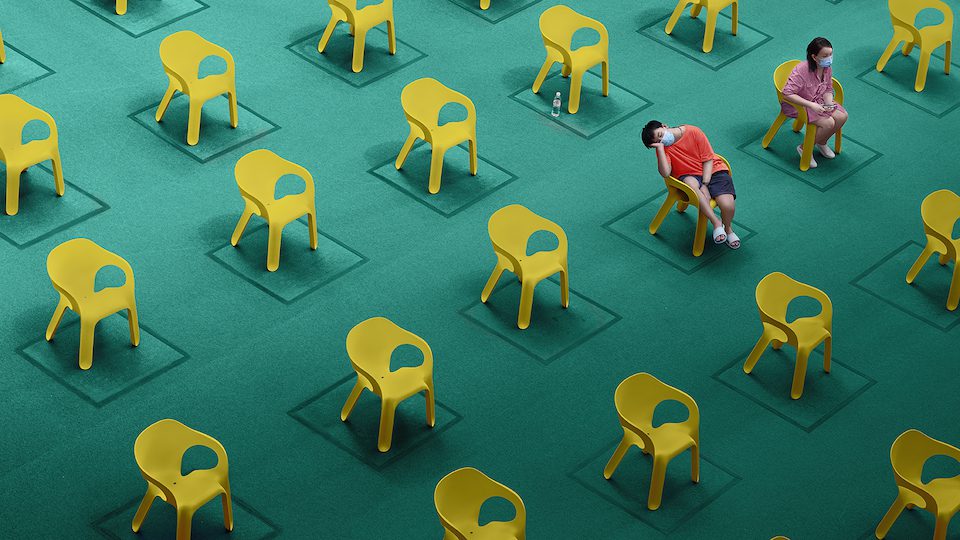 Echoes of pandemic life can also be found in this year's shortlist. Singapore-based Kantaya New captures pop colour seating in an open-air theatre. Rows of chairs are spaced apart at regular intervals, creating a visually pleasing pattern of green and yellow. "In between show times, most of the audience have left," New explains. "Only two people are seen waiting for the next screening. The guy has adapted well to the wait and is already in dreamland. The girl plays with her phone, and is probably wondering whether to leave or continue waiting." In this way, the scene reflects on the psychology of space and anticipation.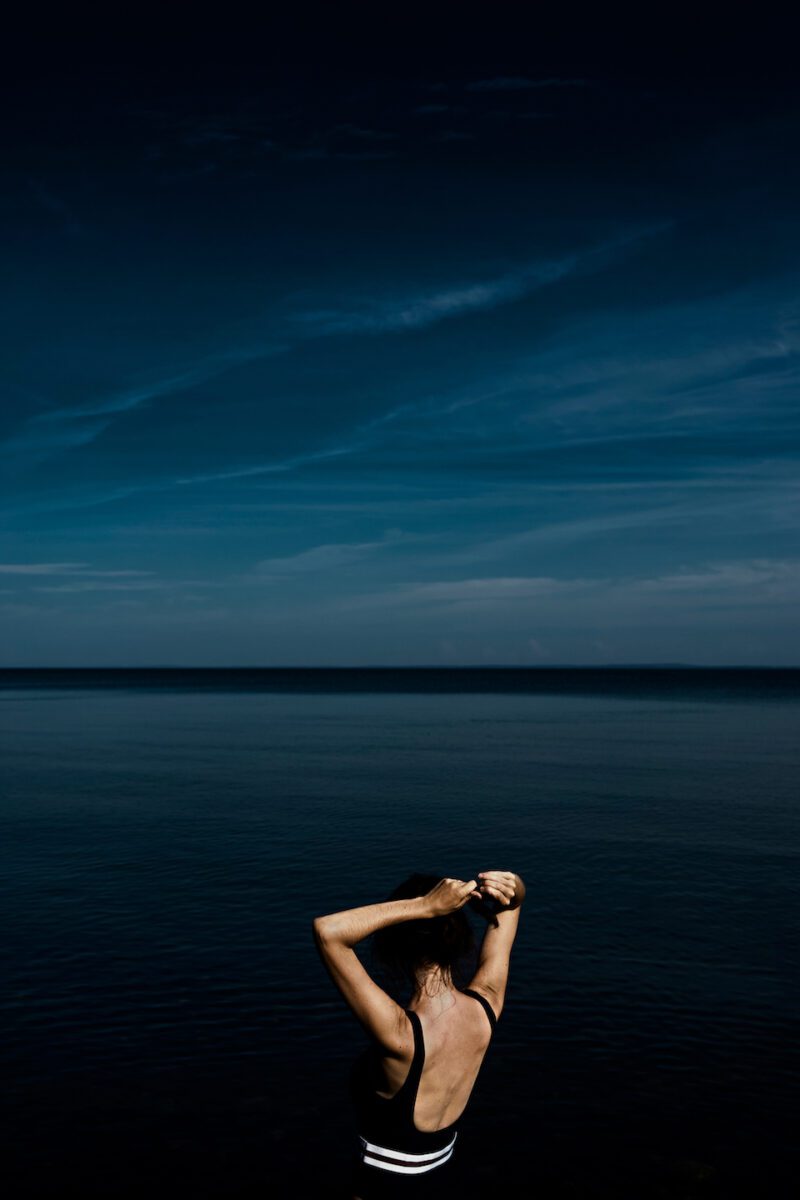 Throughout the collection are many still life images: carefully designed compositions drawn from the everyday. One such example is by Marina Tsaregorodtseva, shown at the top of the page (left). "I was staying in a village for a few days to look after a cat while my friends were away. The days were very quiet: filled with reading, tea and chocolate." An increasing number of artists are seem to be responding to their surroundings in this way, making creative sets out of objects within their immediate grasp.
---
Sony World Photography Awards Exhibition 2022 runs 13 April – 2 May. Find out more here.
Discover the full shortlist here.
Words: Eleanor Sutherland
---
Image Credits:
1. © Jacek Orzeł, Poland, Shortlist, Open, Creative, 2022 Sony World Photography Awards
2. © Manuel Schmidt, Germany, Shortlist, Open, Landscape, 2022 Sony World Photography Awards
3. © Marina Tsaregorodtseva, United Kingdom, Shortlist, Open, Object, 2022 Sony World Photography Awards
4. © Daniela Jaime Díaz, Colombia, Shortlist, Open, Lifestyle, 2022 Sony World Photography Awards
5. © Kantaya New, Singapore, Shortlist, Open, Lifestyle, 2022 Sony World Photography Awards
6. © Ivo Kiapes, Slovakia, Shortlist, Open, Lifestyle, 2022 Sony World Photography Awards
7. © Aleksandra Garbarczyk, Poland, Shortlist, Open, Object, 2022 Sony World Photography Awards