Many arts institutions across the UK have been threatened due to lockdown. In response, Oxford-based photographer Joanna Vestey and collaborator Tara Rowse have set up a fundraising initiative titled Custodians for Covid. The print sale comprises striking images of London's theatres in crisis, taken in June.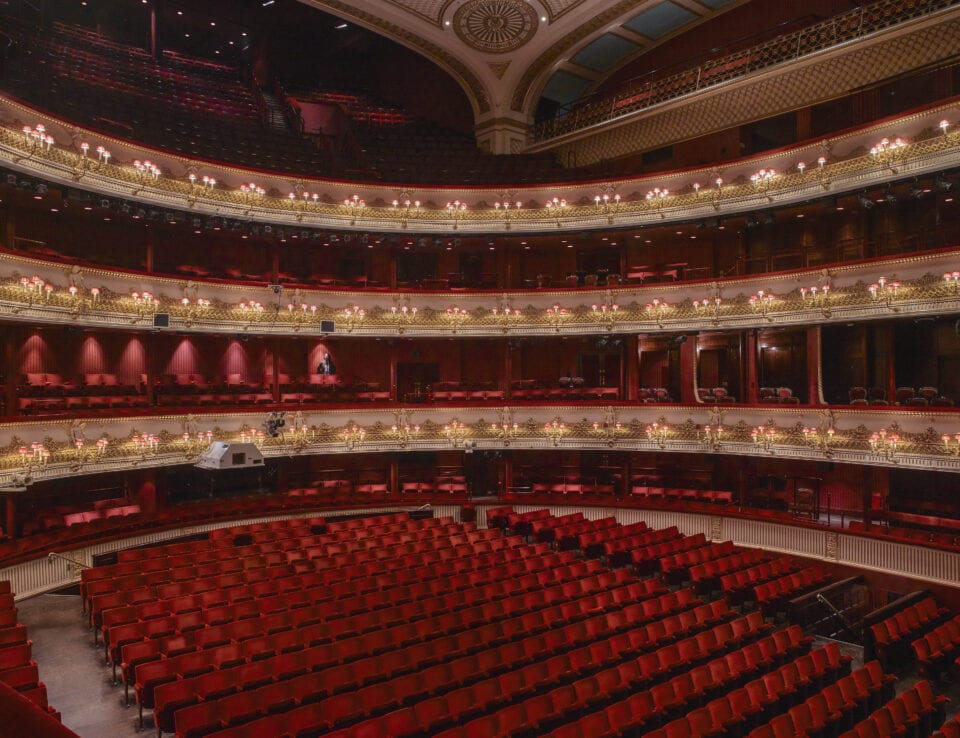 The bold collection of 20 images captures renowned locations such as the National Theatre, the Roundhouse and the Young Vic. Hundreds of empty seats extend into seas of red velvet, framed by impressive, sweeping architecture. The series provides a rare look inside these buildings.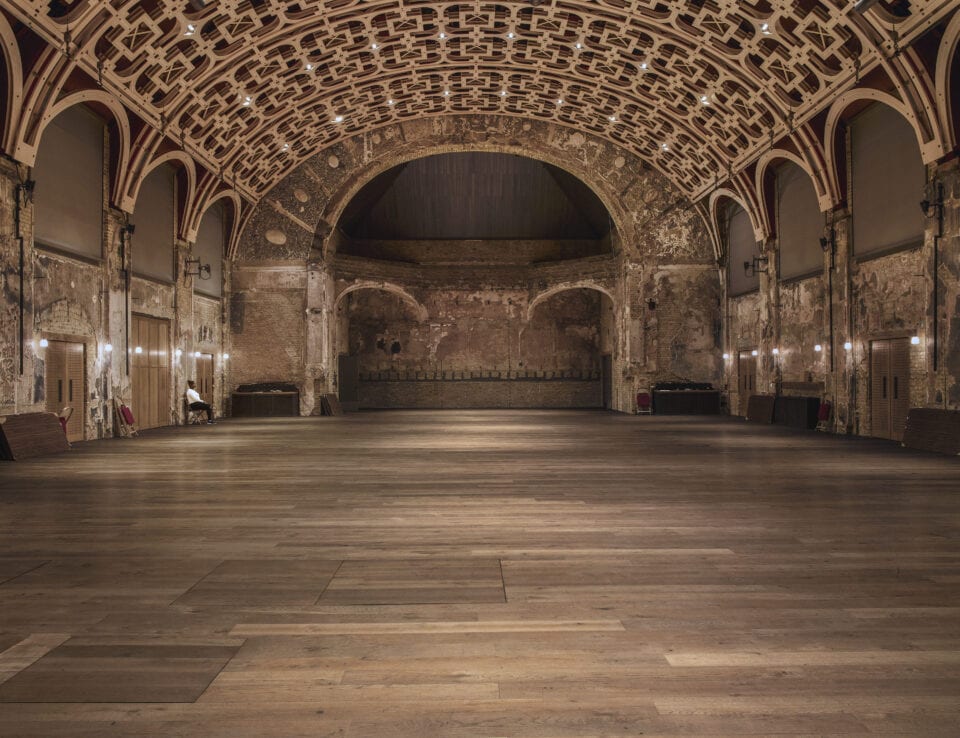 Each scene features just one person – the custodian or caretaker tasked with maintaining the space. The series sheds light on this often-unknown role, whilst exploring ideas surrounding heritage, stewardship and preservation. It is a sobering look at the realities facing the industry due to the pandemic.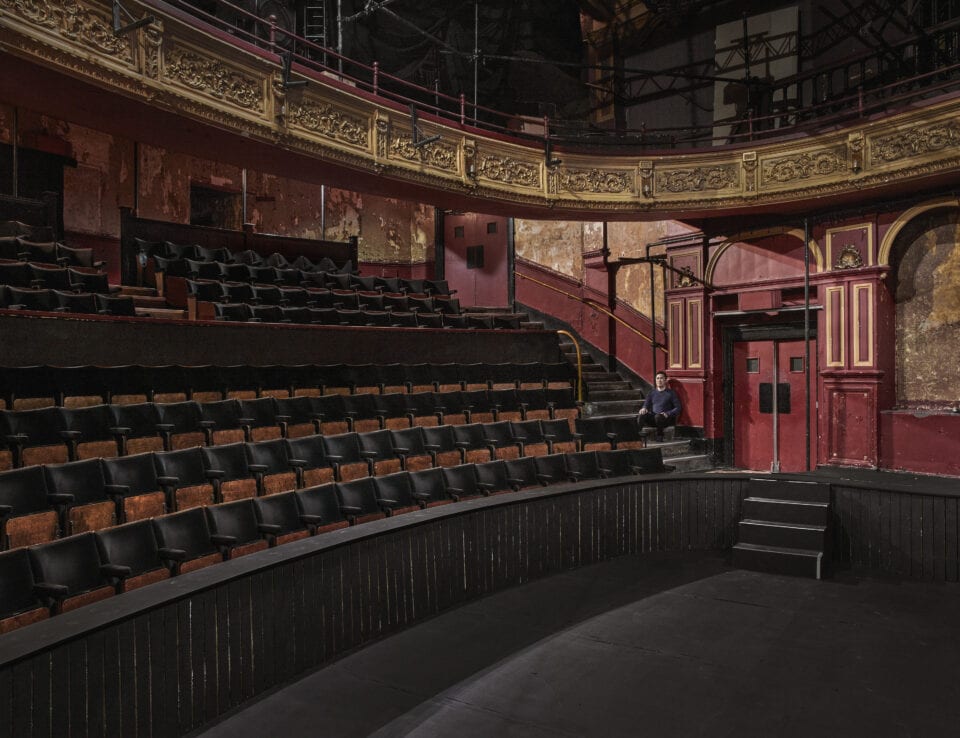 Vestey's photographs are cinematic and, at times, eerie – with vacant balconies bathed in light and shadow. Lush golds and crimsons draw in the viewer, highlighting the beauty of our key cultural icons. These are spaces usually filled with life. In these pictures, they are stuck in a waiting period.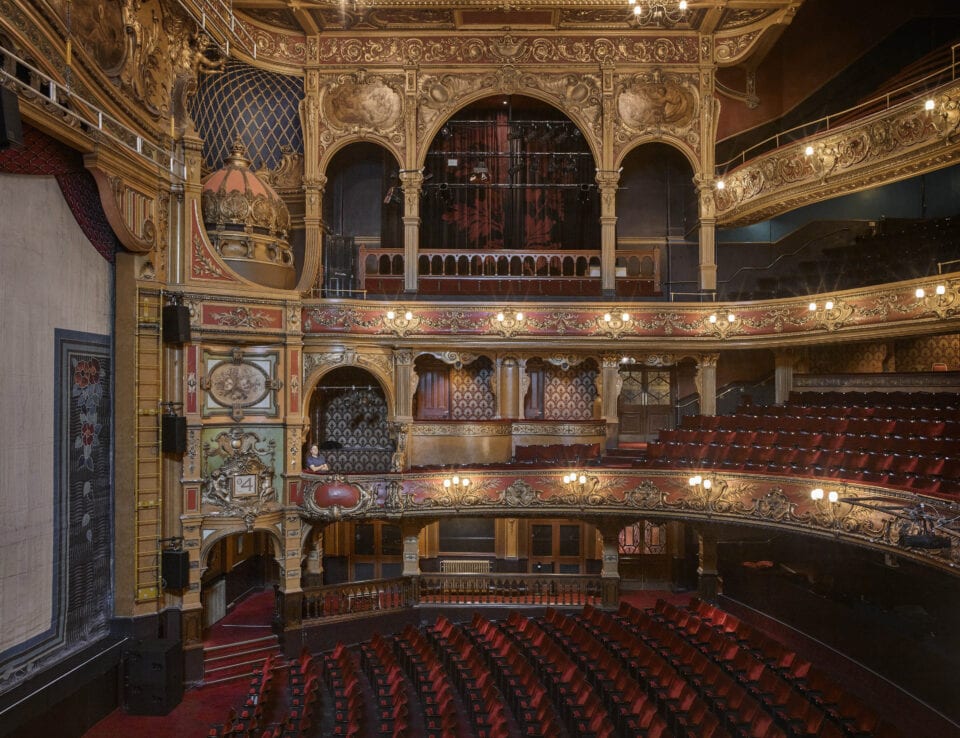 The images are for sale through Joanna Vestey's website. Find out more here.
---
Lead image: Graeme Bright, Building and Facilities Manager, Theatre Royal Stratford East. London, June 2020.
1. Amina L'Bini, Security Supervisor, Royal Opera House. London, June 2020.
2. Maureen Martin, Duty Manager, Battersea Arts Centre. London, June 2020.
3. Rodger Pampilo, Master Carpenter, The Coronet Theatre. London, June 2020.
4. Brian Wren, Building Manager, Hackney Empire. London, June 2020.