Speakers at the Future Now Symposium 2022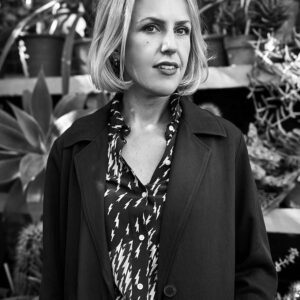 ---
Dr Alexandra Daisy Ginsberg
Artist
What is a Better World?
---
Dr Alexandra Daisy Ginsberg is an artist examining our fraught relationships with nature and technology. Through artworks, writing, and curatorial projects, Daisy's work explores subjects as diverse as artificial intelligence, exobiology, synthetic biology, conservation, biodiversity, and evolution, as she investigates the human impulse to "better" the world.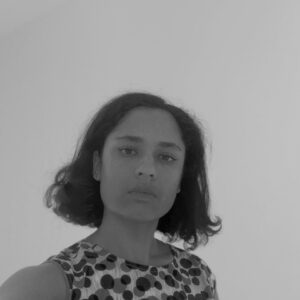 ---
Allie Biswas 
Writer and Editor
The Power of Discomfort
---
Allie Biswas is a writer and researcher based in London. She is co-editor of The Soul of a Nation Reader: Writings by and about Black American artists, 1960-1980 with Mark Godfrey. She has published on artists including Wolfgang Tillmans, Julie Mehretu, Adam Pendleton, Rashid Johnson, Arcmanoro Niles, Lubna Chowdhary and Theaster Gates.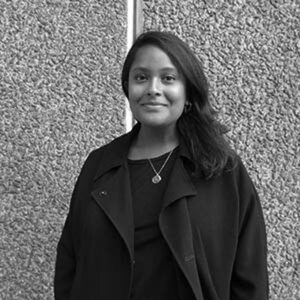 ---
Bindi Vora
Artist & Curator
So You Want to Be an Activist?
---
Bindi Vora is British-Indian artist working with expanded photography, lecturer at University of Westminster and Curator at Autograph: a London-based non-profit arts charity that explores issues of identity, representation, human rights and social justice through photography. Most recently, she has curated Poulomi Basu: Fireflies (2022).
---
Baff Akoto
Artist
Interrogating Expanded Realities
---
Baff's practice as a conceptual artist spans immersive technology, motion graphics, performance, sculpture and cinema. He embraces the fluidity of visual grammar and is concerned with notions of plurality, (self) perceptions and the societal implications of human bodily movement (disability, ritual, dance). Akoto is shortlisted for 2022's Aesthetica Art Prize.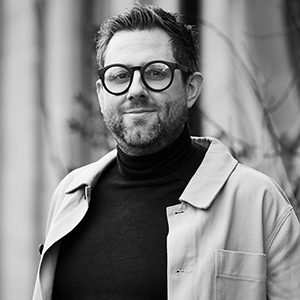 ---
Damon Jackson-Waldock
Art House Wakefield
Who is the 21st Century Curator?
---
Damon is a curator, creative producer and arts programmer based in Yorkshire, and joined The Art House, Wakefield as Programme Director in 2021. Damon's role is to support and nurture the wide range of creative talent regionally and internationally without barriers and steer exciting exhibitionsand residences in gallery spaces and the community.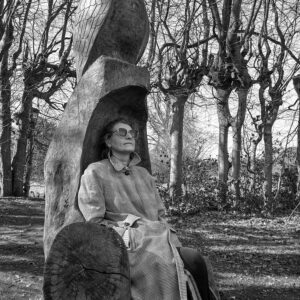 ---
Hannah Starkey
Photographer
A Masterclass in Photography
---
Since the late-1990s, the Northern Irish artist Hannah Starkey has dedicated her work to women and the ways in which photography has shaped ideas about what it means to be female. Known for her cinematic mise-en-scenes, Starkey constructs portraits of women of different generations, often situated in everyday urban contexts.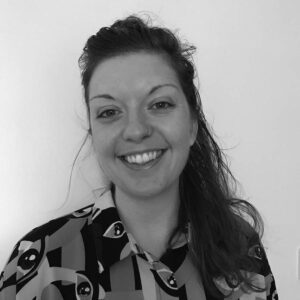 ---
Harriet Cooper
Head of Visual Arts at Jerwood Arts
How to Fund Your Practice
---
Harriet Cooperis Head of Visual Arts at Jerwood Arts where she is responsible for developing and leading their visual arts work including projects, partnerships, funding and awards. She curates Jerwood Arts' exhibition programme in London and on tour. Harriet has held roles at British Council, Yorkshire Sculpture Park and Tate Liverpool.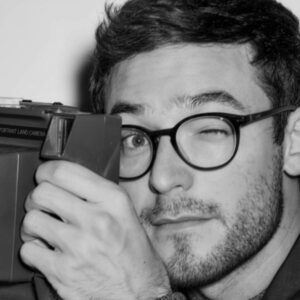 ---
Jamie Hawkesworth
Photographer
How to Takes Images Without an Agenda
---
Based in London, Hawkesworth has had solo exhibitions across the world: from Tokyo to Amsterdam, London and New York. Group shows include Open Eye Gallery, Liverpool; Somerset House, London and The Hepworth Wakefield. Hawkesworth's most recent publications are The British Isles (2021) and a feature in British Vogue.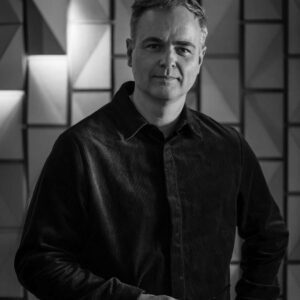 ---
Jason Bruges
Artist
What Is Experiential Art?
---
Jason Bruges is a multidisciplinary artist and designer based in London. He is internationally renowned as a pioneer of the hybrid space between art, architecture and technology. His artworks are site-specific, 'sculptural barometers' that tap into the emotional tapestry of a community or place by translating live feedback into space.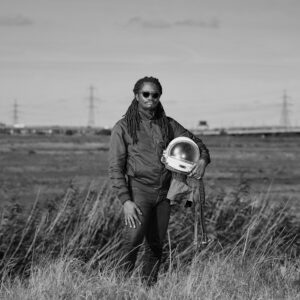 ---
Larry Achiampong
Artist
Who Controls History?
---
Larry Achiampong's solo and collaborative projects employ imagery, aural and visual archives, live performance and sound to explore ideas surrounding class, cross-cultural and post-digital identity. Achiampong is a Jarman Award nominated artist (2021) who has exhibited, performed and presented projects within the UK and abroad.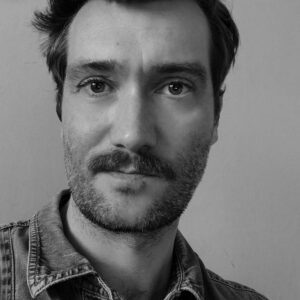 ---
Luke Kemp
Co-Head of Barbican International Enterprises
Can Art Really Help?
---
Luke Kemp is Co-Head of Barbican International Enterprises in London. BIE have developed some of the most challenging and successful exhibitions in Barbican Centre's history. Luke's most recent productions include leading on the curation and development of Our Time on Earth (2022) and AI: More than Human (2019).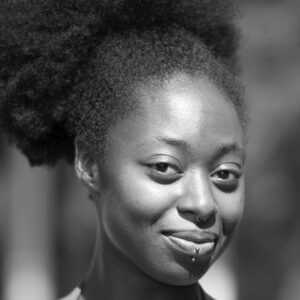 ---
Mariama Attah
Curator, Open Eye Gallery
Who is the 21st Century Curator?
---
Mariama Attah is a photography curator, writer and lecturer with a particular interest in overlooked visual histories, and understanding how photography and visual culture can be used to amplify underrepresented voices. Mariama is curator of Open Eye Gallery, Liverpool. She was previously Assistant Editor of Foam Magazine.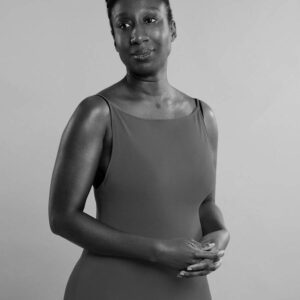 ---
Nephertiti Oboshie Schandorf
Artistic Director, Peckham Platform
Who Controls History?
---
Nephertiti Oboshie Schandorf is a British-Ghanain producer of site responsive performance, audio and moving image in non-gallery contexts, such as Art on the Underground. She seeks collaboration and is informed by the formation of cultural archives for those underrepresented or on the periphery of the contemporary UK arts ecology.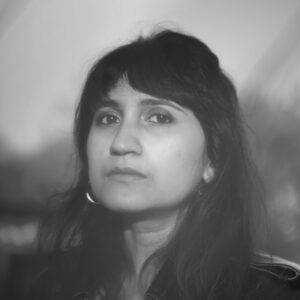 ---
Poulomi Basu
Photographer
So You Want to Be an Activist?
---
Poulomi Basu has been published in FT Magazine, The Guardian, Washington Post, VICE, BBC and The New York Times, and has won awards with National Geographic, Rencontres d'Arles and Magnum. Basu's works are part of public collections, including Autograph, London, Museum of Modern Art, Rencontres d'Arles and V&A, amongst others.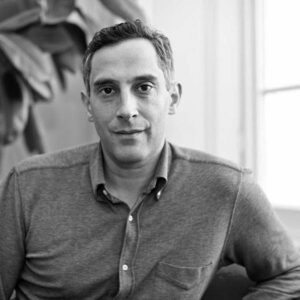 ---
Robert Norton 
CEO and Co-Founder, Verisart
NFTs and the Future of Blockchain
---
Robert Norton is the CEO and co-founder of Verisart, an award-winning and patented NFT minting and certification platform. He has worked at the intersection of art and technology since 2009. As CEO of Saatchi Online, Norton was responsible for restructuring and relaunching the service, giving unrepresented artists a platform to sell work.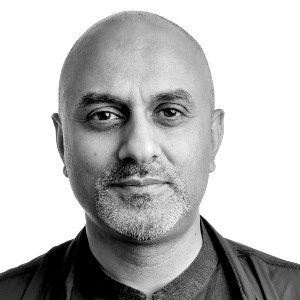 ---
Skinder Hundal
Director of Arts, British Council
How to Fund Your Practice
---
Skinder Hundal recently joined as the Director of Arts at British Council, the United Kingdom's international organisation for cultural relations and educational opportunities. Hundal was previously Director at New Art Exchange, Nottingham, an award winning contemporary arts space, representing diaspora and international art.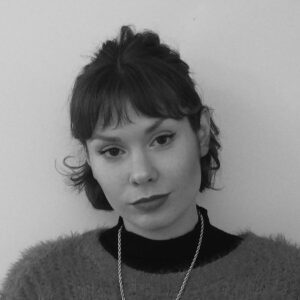 ---
Sophie Bownes
Programme Co-ordinator, New Contemporaries
How to Fund Your Practice
---
Sophie Bownes is the Programme Co-ordinator at New Contemporaries where she works across the production of New Contemporaries annual touring exhibition, artist development programmes and studio bursary and residency programmes – each supporting contemporary visual artists from established and alternative art education.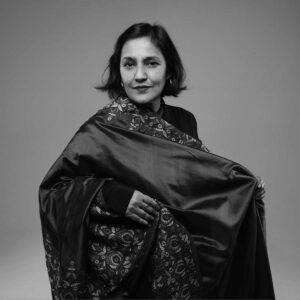 ---
Sutapa Biswas
Artist
The Power of Discomfort
---
Sutapa Biswas's art draws from a range of sources including art history, literature and film. Addressing the complex legacies of colonial histories on everyday life, she is especially fascinated in questions of time and space how larger historical narratives collide with the personal. Born in India and educated in the UK, she now lives and works in London.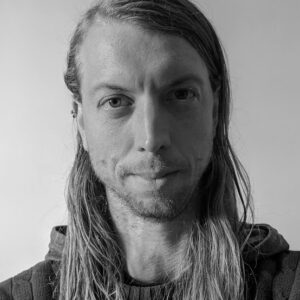 ---
Thomas Dukes
Curator
Who is the 21st Century Curator?
---
Thomas Dukes is a curator and researcher from the North West of England.  He is a doctoral candidate, researching approaches to curating archives, with a focus on Castlefield Gallery – exploring a 35 year exhibition history.  His research involves developing tactics by which the archive might be uncovered, discussed and kept in negotiation.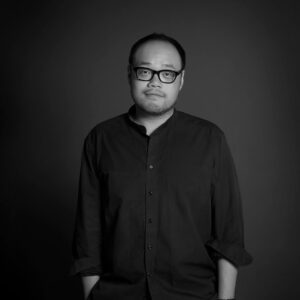 ---
Yung Ma
Curator, Hayward Gallery
Who is the 21st Century Curator?
---
Yung Ma is currently serving as Curator at Hayward Gallery in London. He previously served as the Artistic Director of the 11th Seoul Mediacity Biennale (2021). Before that appointment, he served as Curator at the Centre Pompidou in Paris. He has twice served as Co-Curator of the Hong Kong Pavilion at the Venice Biennale (2009 and 2013).