We live in a time of climate crisis and increasing water scarcity. As part of MCA Chicago's Water After All exhibition, Ghana-born British filmmaker John Akomfrah's Vertigo Sea – a new acquisition – looks at humanity's complex relationship with the precious resource. Archival imagery, nature cinematography and staged scenes come together, delving into our reliance on and exploitation of the environment. The piece is shown alongside several works from the museum's collection, including contributions from Alfredo Jaar and Catherine Opie.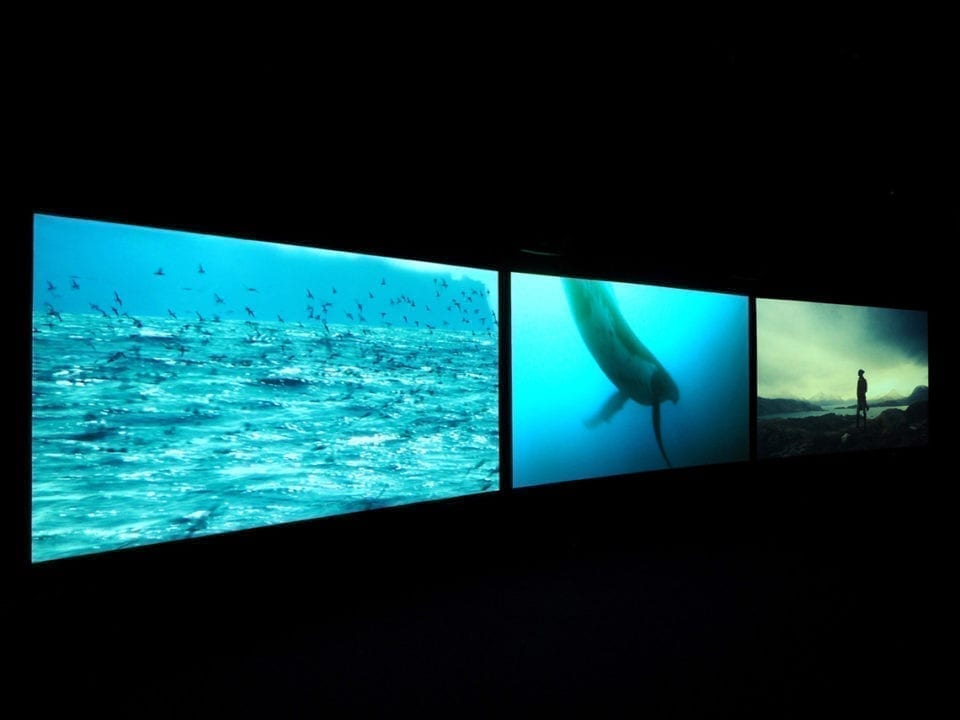 Shot on the Isle of Skye, the Faroe Islands and the Northern regions of Norway, Akomfrah's three-screen installation tells multiple narratives connected to the sea. It touches upon migration and explores histories of slavery, colonisation, war and conflict – "speaking to the multiple significances of the ocean and mankind's often troubling relationship with it." Current ecological concerns also come to the surface, offering a meditation on humanity, nature and the fragility of a fractured world.
Opens 14 December. Find out more here.
Lead image: John Akomfrah, still from Vertigo Sea, 2015. 48 min. 30 sec. Purchased jointly by the Museum of Contemporary Art Chicago, with funds provided by the Pritzker Traubert Visionary Art Acquisition Fund, and by the San Francisco Museum of Modern Art and Solomon R. Guggenheim Museum, New York, 2018 © Smoking Dogs Films; Courtesy Lisson Gallery