Installations transform space, encouraging audiences to see the world in a new way. They emerged out of "environments" in the late 1950s, and have since become a major strand in modern art. Discover five visually striking artworks from the Aesthetica Art Prize that play with viewers' perceptions.
Liz West, Shifting Luminosity
Liz West's work takes its bright hues directly from the Munsell Farnsworth 100 Hue Colour Vision Test, which is often used to check for colour blindness or superior colour vision. The work explores visual perception exploring how people could be seeing a completely different array of colours. Each line emits one shade – which become blurred on the wall.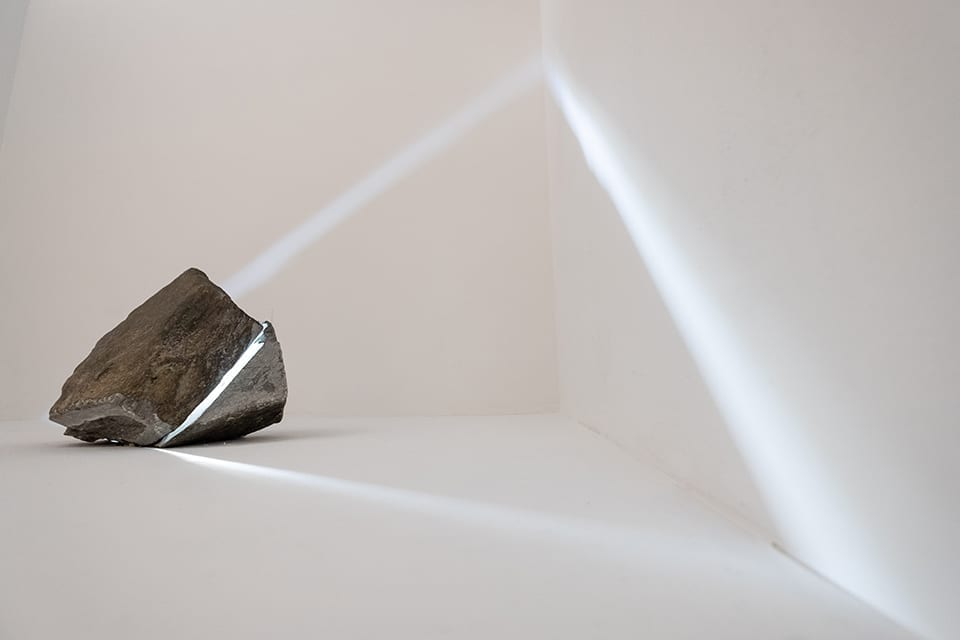 Monroe Isenberg, Stone
Monroe Isenberg works with elemental, transcendent materials such as light, space, water and feeling. The rock emits a line of light that interacts with the surrounding architecture and activates a previously undefined space. The installation reveals a secret world – creating room for stillness and contemplative participation.
---
Michael Perl & Christian Zwerschina, If
The practice of Michael Perl & Christian Zwerschina draws inspiration from the philosophical ideas of Gilles Deleuze, Mario Perniola and Umberto Eco concerning subject, time and space. In If, a space imitating Baroque architecture uses two horizontal mirrors facing each other to create a gateway between illusion and reality filled with an infinity of images.
Noriyuki Suzuki, Oh My ()
Oh My ( ) is an installation that calls out "god" in 48 languages using a Twitter database. The machine monitors the Twitter timeline in real time and when a tweeted text includes the word god, speakers sound "oh my (god)" (in the appropriate language) at the same time. The result is a cacophony of noise, demonstrating the non-stop nature of social feeds.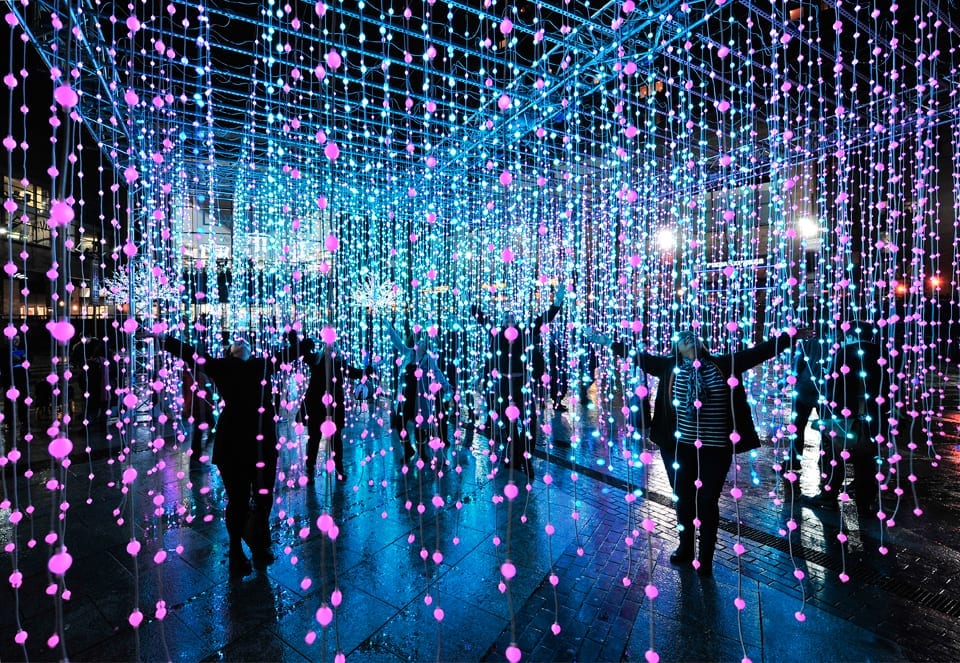 Squidsoup, Aeolian Light
Squidsoup are an international group of artists, researchers and designers from the UK, Norway and New Zealand. They work with digital and interactive media experiences. Aeolian Light is an installation consisting of 12,096 full-colour LEDs suspended within a grid. The result is a mesmerising immersive space. Audiences stand surrounded by glowing orbs.
---
The Aesthetica Art Prize is open for entries until 31 August. Find out more and submit here.
---