Sculpture is evolving, with digital techniques continuing to widen its definition. The Aesthetica Art Prize celebrates innovation in creative practice. Read about five boundary-pushing sculptures from the award.
A sense of curiosity and playful spirit of invention drive Tadao Cern's creative process. Black Balloons developed from the simplicity of two balloons in a space, leading the artist to expand the structure into something which interacts with the viewer in many ways. A sense of symmetry draws the eye in, as the floating balloons are held tight – in a state of stasis.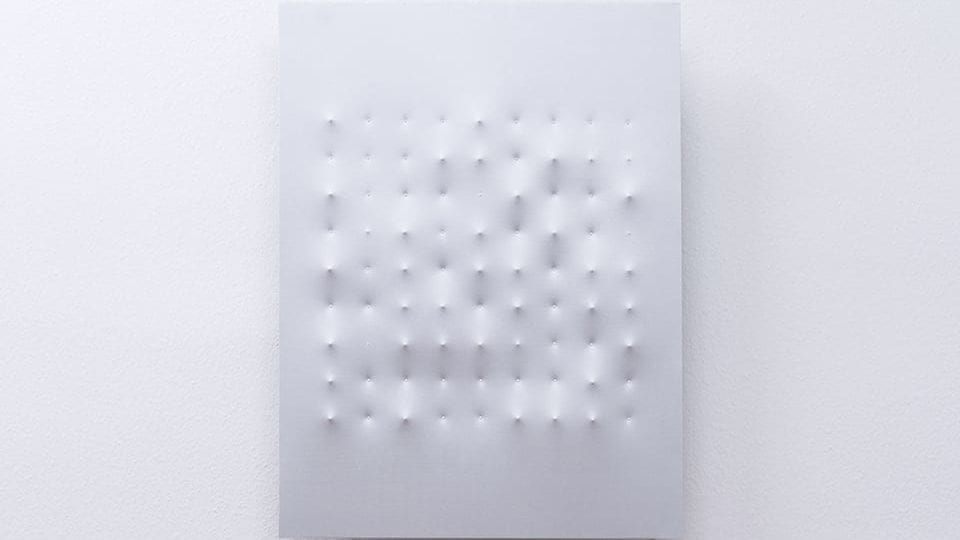 Andreas Lutz's practice refers to human–machine interactions and the approaches taken to create integrated, universal communication systems. In Soft Takeover, Lutz combines the principles of abstract aesthetics with audio-visual installations. The piece transfers the statements of an AI into subtle movements within an unpainted white canvas frame. The artist also experiments with various soundscapes and their semiotics.
---
Kenichi Shikata, Waft Eyes from the series Cradle of Light.
Kenichi Shikata creates sculptures and photographs that use geometric patterns. These pieces interact with their location through the projection of light and shadows. Waft Eyes is from the series Cradle of Light. The work uses illumination to express the abstract concepts of presence and absence. In Japan, the phenomenon of light passing between leaves is called "Komore-bi." Through an inner void, light rises, creating a beautiful shadow.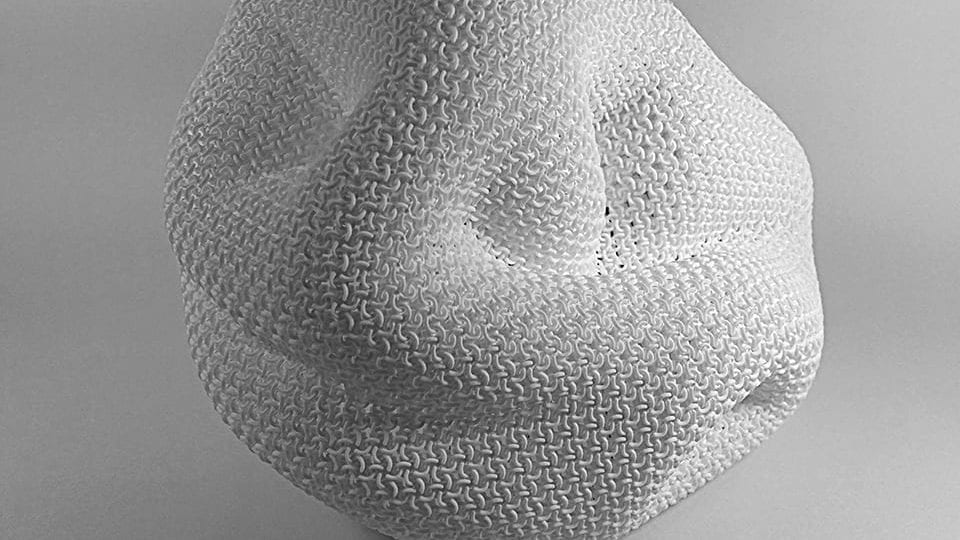 Mark Bloomfield, Conform No 1-4
Exploring connections between technology, traditional craft techniques and the user, Mark Bloomfield's Conform No1-4 invites the observer's participation and interaction. It initially appears as a simple structure. However, the linking system conforms in the hands of the user through physical interaction. This reveals complex and infinite variations in shape and form, allowing multiple interpretations.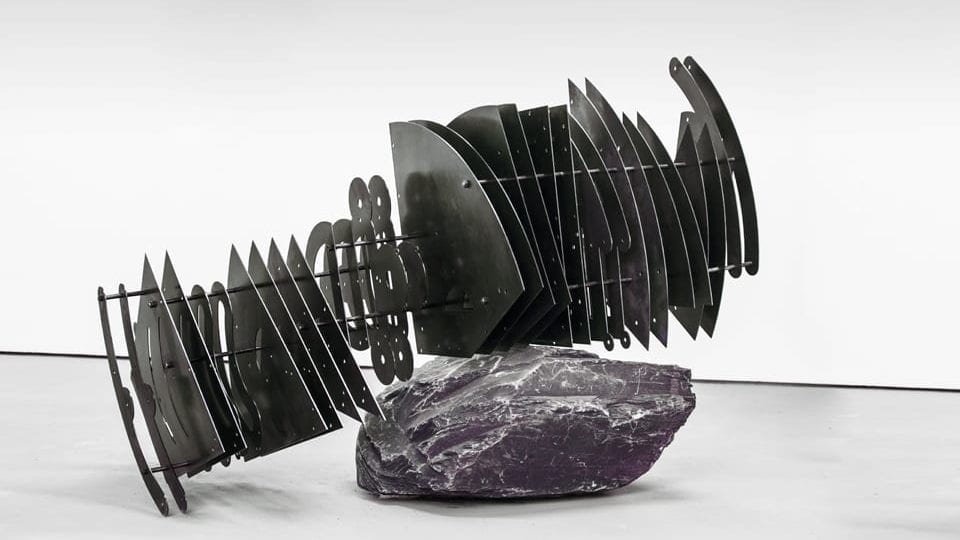 Jack West, By Chain By Furlong
The concept of "the machine" links the different aspects of Jack West's creative practice – from the physical world of the studio to the virtual world in which images are rendered through computer software. He is fascinated with the idea of purpose and the function of work in society. The impact of digitalisation on these domains inspires West. By Chain By Furlong is made from laser-cut steel, bolts and a slate boulder.
---
The Aesthetica Art Prize is open for entries. We're looking for artists who are redefining the parameters of contemporary art. Submit your works by 31 August. Find out more here.
---
Lead image: Black Balloons, 2016. Rubber, plastic, sulfur hexafluoride, carbon dioxide, helium. 900cm x 900cm.
1. Soft Takeover. Kinetic sculpture: actuators, stretch fabric, canvas frame, custom software, 75cm x 100cm. Courtesy of the artist.
2. waft eyes from the series cradle of light. Stainless steel, aluminum, 27cm3. Courtesy of the artist.
3. Mark Bloomfield, Conform No 1-4, 2017.
4. By Chain By Furlong, 2016. Laser cut steel, bolts, Welsh Slate boulder. 240cm x 120cm x 85cm.