A swimmer cuts through a sun-dappled pool. Chairs cast shadows in the summer light. Flowers are placed by an open door, pointing to a staircase just out of reach. These are moments recorded by André Kertész (1894-1985), the iconic 20th century Hungarian photographer renowned for poetic and considered compositions. The Art of Poise at Jeu de Paume, Paris, traces his career across over 70 years – from early work to experimental shots made in Europe and New York.
Kertész arrived in Paris in October 1925 and integrated into the city's avant-garde circles. Friends, artists' studios, street life, parks and gardens became the subject of black-and-white photographs, defining his singular approach. By 1933, the famous Distorions series was underway – a collection of nudes altered by funhouse mirrors, producing anamorphic images similar in spirit to the works of Pablo Picasso, Jean Arp and Henry Moore.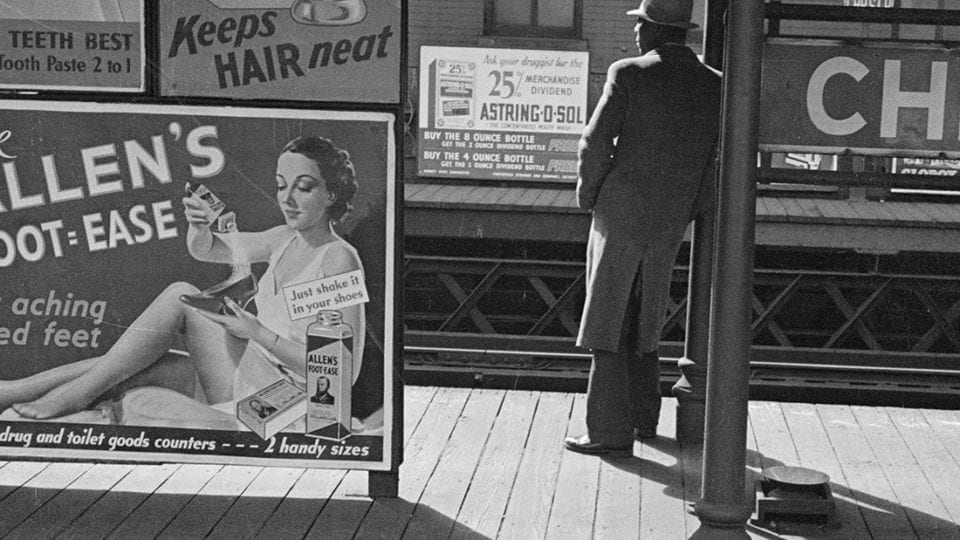 Jeu de Paume highlights a broad range of such works, including street photography, abstraction and still life. The iconography of the city is the subject of Bastille (1926), which positions bright lights against the nocturnal landscape. Poughkeepsie (1937) is documentary in approach: a man stands at a train platform, surrounded by billboards and advertisements casting high-constrast shadows. Silhouettes are prominent in Peintre d'ombre (1926) and Champs-Elysées (1930), forming two-dimensional doppelgangers of characters and objects. A sense of balance runs throughout the exhibition, with scenes such as Fête foraine (1931) and Nageur sous l'eau, Esztergom (1917) poised on the edge of transition.
Other compositions are more unconventional. Architecture is fragmented, bodies are distorted, figures are captured from unusual angles. Details such as disembodied hands are brought into focus in delicate tableaux such as Les Mains de Paul Arma (1928), evoking Freudian notions of the uncanny. A series of aerial works records groups of people from above, creating a sense of movement and uniformity. The show also features Kertész's colour Polaroids, taken from the From My Window series. Set apart from the crisp monochrome works, these surreal snapshots epitomise an avant-garde sensibility, bringing together objects such as printed eyes wearing glasses – each against an obscure blue background.

The exhibition runs until 27 October. Find out more here.

Lead image: Nageur sous l'eau, Esztergom, Hongrie, 1917. André Kertész © ministère de la Culture / Médiathèque de l'architecture et du patrimoine / Donation André Kertész.