American photographer Berenice Abbott's (1898-1991) career began in 1923 in the Paris-based studio of iconic Dadaist and Surrealist Man Ray. Her legacy was to be one of modernity – defined by portraits of pioneering artists and intellectuals, scientific studies and striking views of New York City.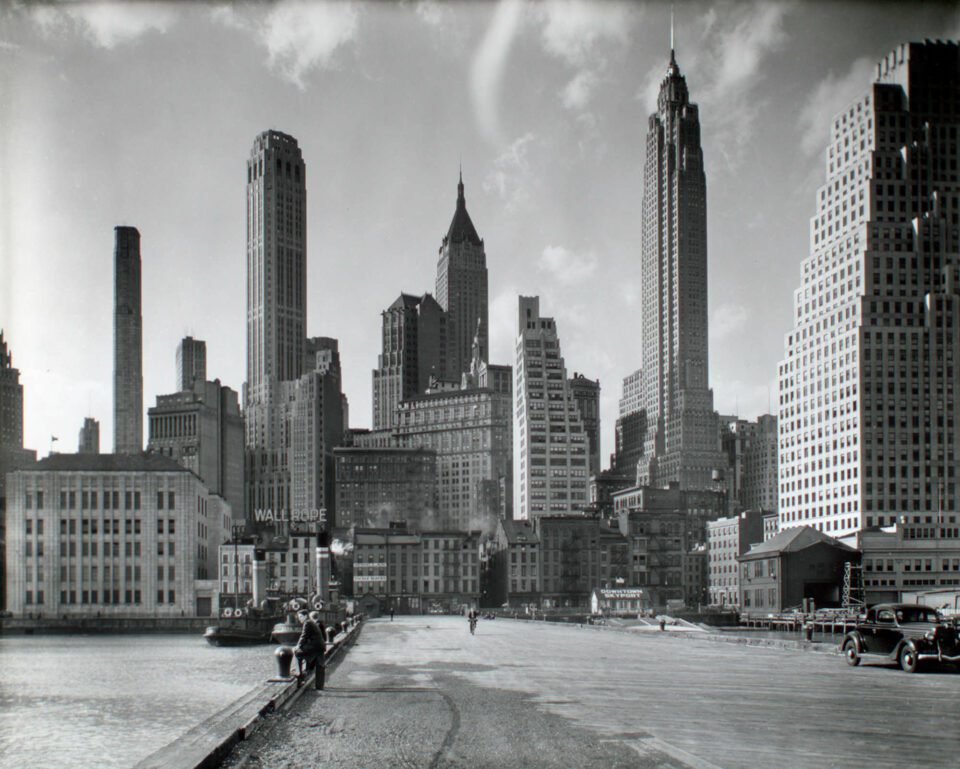 Huis Marseille, Amsterdam, presents a retrospective centred around Abbott's images of the city. The series, titled Changing New York, chronicles a period of construction and expansion. Monumental skyscrapers, shops, streets, bridges and interiors are rendered with a signature clarity, immersing viewers in a new, oncoming age.
Opens 7 September. Find out more here.
Lead image: Berenice Abbott. Aerial view of New York at Night, March 20, 1963 58,4 × 45,7 cm, International Center of Photography, Gift of Daniel, Richard, and Jonathan Logan, 1984 (786.1984) © Getty Images/Berenice Abbott.