This weekend's must-see exhibitions feature renowned 20th century artists, pioneering women in photography and a closer look at plastic pollution in the world's oceans.
Akinbode Akinbiyi: Six Songs, Swirling Gracefully in the Taut Air, Gropius Bau, Berlin
Berlin-based Nigerian photographer Akinbode Akinbiyi's black and white images survey life in cities such as Lagos, Berlin, Johannesburg, Bamako and Chicago. The artist uses the act of wandering as a central tool – uncovering social realities within urban environments. Noisy streets, coastal horizons and dense neighbourhoods are backdrops for exploring overlooking narratives and beliefs. Until 17 May.
30 Years of Women, Jackson Fine Art, Atlanta
This show celebrates female voices at the forefront of 20th and 21st century photography. Featured works include Nan Goldin's deeply personal portraiture, haunting family snapshots by Sally Mann and Alex Prager's cinematic tableaux. It spans a range of genres – from documentary to staged fine art works – demonstrating the rich and evolving history of the medium. Until 11 April.
Bill Brandt / Henry Moore, The Hepworth Wakefield
Photographer Bill Brandt and sculptor Henry Moore first met during the WWII – creating images of those sheltering from the Blitz in the London Underground. This exhibition highlights the relationship between these artists, from shared subject matter to an interest in abstraction. Themes of labour, society, industry, the British landscape and the human body are central. Until 31 May.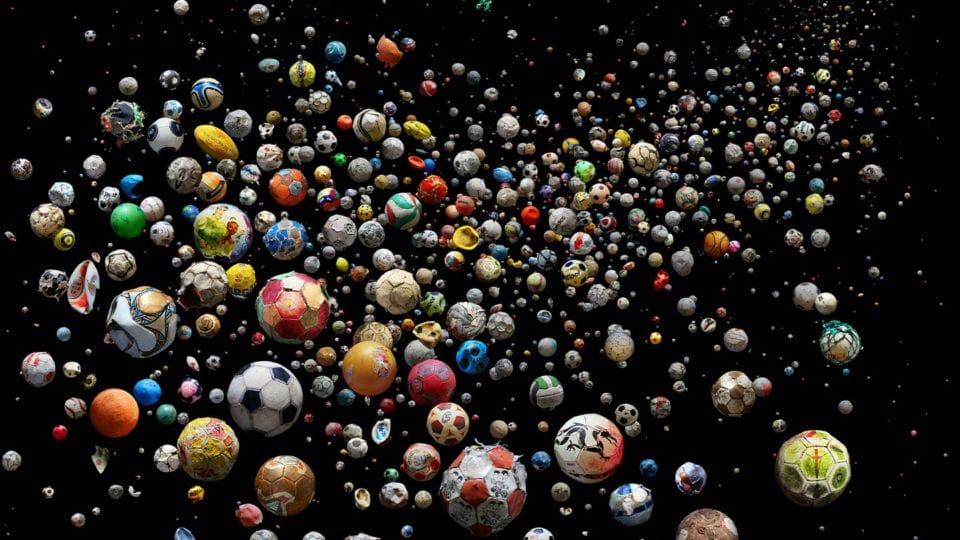 Mandy Barker: Sea of Artifacts, Fotografiska, Tallinn
It is estimated that over eight million tons of plastic are dumped in our oceans every year. The largest concentration of waste is known as the Great Pacific Garbage Patch, which covers a stretch of water 15 times the size of Estonia. British artist Mandy Barker aims to raise awareness. The visually stimulating works are made from plastics collected around the world – contrasting pleasing rainbow colours with uncomfortable environmental truths. Until 9 February.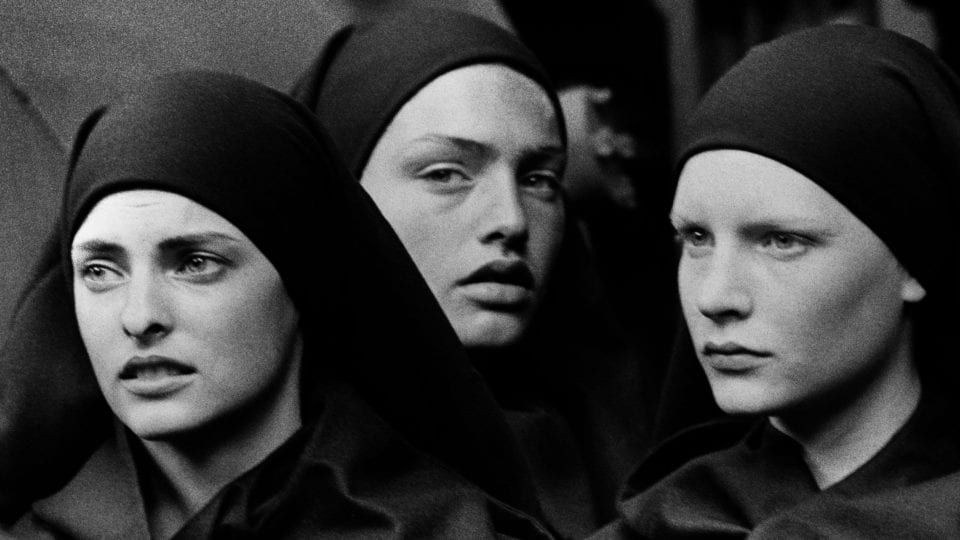 Untold Stories, Kunst Palast, Düsseldorf
German photographer Peter Lindbergh bridged the boundaries between fashion and fine art. This show highlights commissions for magazines such as Vogue, Harper's Bazaar, Interview, Rolling Stone and W Magazine – demonstrating Lindbergh's ability to create images that transcend their context within the world of style. These works are recognisable in their own right: becoming part of contemporary culture and the history of the medium. Until 1 June.
Lead image: Akinbode Akinbiyi, Bar Beach, Victoria Island, Lagos, 2006. From the series Sea Never Dry Photograph Courtesy: the artist.
2. Elton John AIDS Foundation Photography Portfolio II. Alex Prager: Francine, 2011.
3. Bill Brandt, Nude, East Sussex Coast. Gelatin silver print, 1960 Bill Brandt Archive, London, © Bill Brandt / Bill Brandt Archive Ltd.
4. Mandy Barker, Sea of Artifacts.
5. Peter Lindbergh | Linda Evangelista, Michaela Bercu and Kirsten Owen, Pont-à-Mousson, 1988 © Peter Lindbergh (courtesy Peter Lindbergh, Paris).